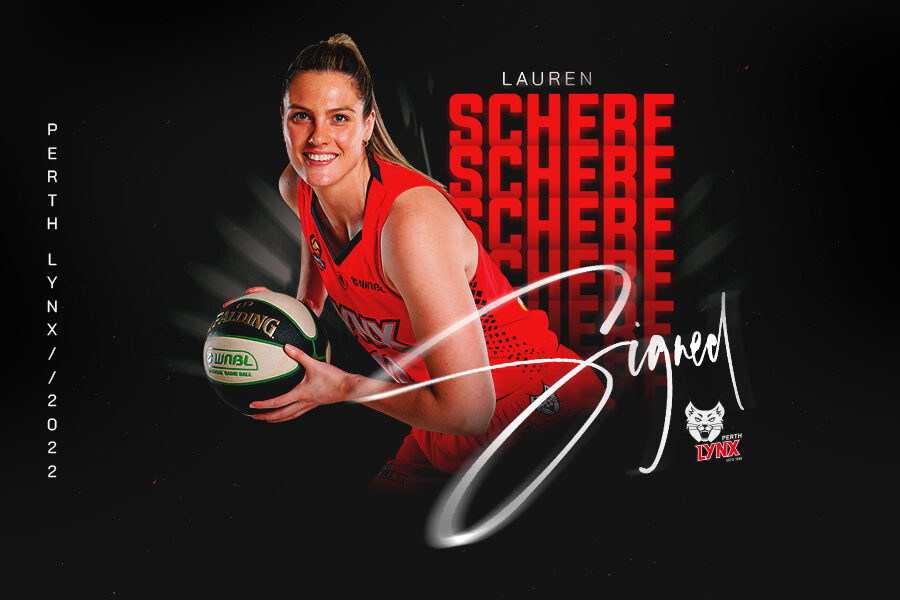 June 3, 2022 | Perth Lynx news
The Perth Lynx are thrilled to announce the re-signing of Runner Up Club MVP and Australian Opal Lauren Scherf to the roster for the upcoming 2022/23 season.
Scherf's first season in Perth was hugely impressive, averaging 11.8 points and 10.2 rebounds a game. In her 19 game appearances, including finals, Scherf had 7 double-double games. Her power and presence on the court made her a formidable opponent for teams to match up on.
Head Coach Ryan Petrik said "Lauren had an outstanding season in the league last season, taking home our Runner Up MVP award on a pretty talented roster. She can really shoot it for a 5; she can anchor our defense; she can post up down low, and her passing big out of short roll situations is elite. The scary part is I think we're only scratching the surface on how good Lauren is going to be."
At 26 years of age, Scherf continues to bolster her already impressive resume, including being a part of the 3×3 Olympic Traveling Squad for the 2020 Tokyo Olympics and a regular squad member for the Australia Opals. Lauren is currently playing for the Kilsyth Cobras in NBL1 Women's South Conference and will bring her impressive form back to Perth towards the latter part of the year.
"I am excited to be signing back with the Lynx. I enjoyed my time in Perth so much that it was an easy decision to come back. I'm looking forward to being coached by Ryan and taking my game to the next level" Lauren Said.
The Perth Lynx roster for Season 2022/23 includes Ryan Petrik (Head Coach), Tayah Burrows and Lauren Scherf.
Announcements on additional player signings will be coming soon.
ENDS
For more information:
Rob Clement
Perth Lynx CEO
E: rob.clement@basketballwa.asn.au