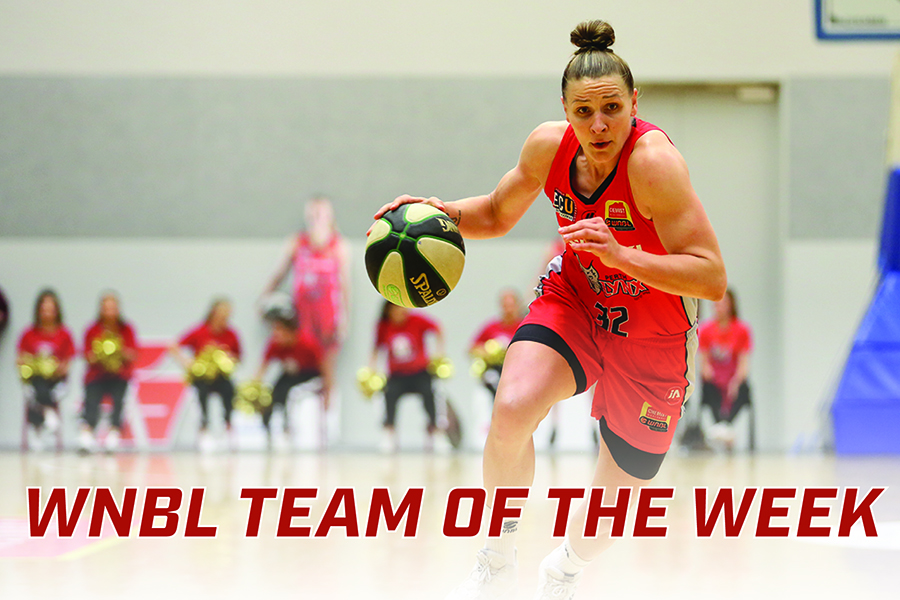 December 4, 2018 | Perth Lynx news
Ali Schwagmeyer has been named in the WNBL team of the week, after an impressive round eight.
The Lynx only had the one game in the round, but it was one of the biggest matchups of the season so far, with a top-of-the-table clash with the UC Capitals.
Schwagmeyer led Perth to a four-point victory over Canberra with 22 points, five rebounds, three assists and two steals.
Assistant coach Ryan Petrik said Schwagmeyer has always had the ability to score in bunches.
"When she plays she's just a ball of energy, everyone who's been around her knows that, and she's an offensive weapon waiting to explode," he said.
"We saw her score points and score them quickly at the state level, so we're glad that her game has translated well into the WNBL."
Petrik knows how beneficial it is to have a player who also leads by example on the defensive end, and inspires her team.
"Ali leaves everything out on the court; so when she's diving on loose balls and dripping sweat all over the floor, everyone else has to lift to her level which is exactly what Andy [Stewart] wants," he said.
Petrik said Schwagmeyer is fantastic to coach, and is always looking for ways to get better.
"She's always pestering you for more film and video breakdowns of things that she got right and things that she got wrong, she's like a sponge," he said.
"That's what the great ones do."