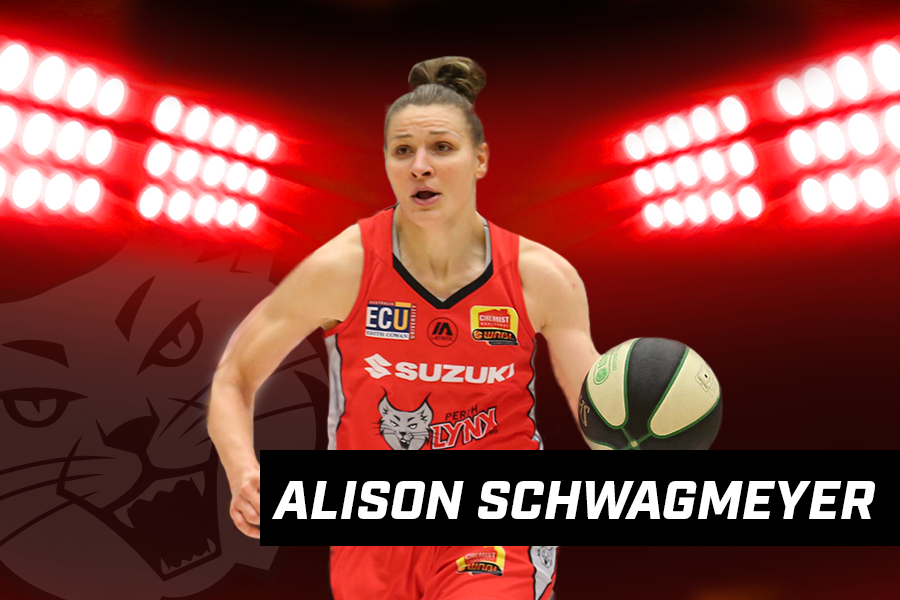 April 6, 2019 | Perth Lynx news
Alison Schwagmeyer will return to the Perth Lynx for the 2019/20 WNBL season after inking a new deal with the club.
The 28-year-old guard quickly became a fan-favourite after her first full season last year, and played a crucial role in the starting line-up for Perth.
Schwagmeyer averaged 14 points, 4.59 rebounds, 1.95 assists and 1.14 steals in the 2018/19 WNBL season, and was selected in the WNBL Team of The Week in round eight.
Round eight featured her best game of the season, with 22 points, five rebounds, three assists, and two steals in a four-point win over the UC Capitals.
Schwagmeyer said she is excited about being a part of the Lynx organisation once again, and hopes to build on what the team had last season.
"One thing I'm really looking forward to on top of winning, is adding to that family dynamic we had amongst the team," she said.
"I loved how we played for one another last year, and this year we really want to focus on that even more."
Schwagmeyer said it was always special knowing how much support the Lynx crowd gave them, and that was certainly one of the benefits of returning.
"Everyone knows how good the Perth fans are – I love playing in front of the Lynx Army," she said.