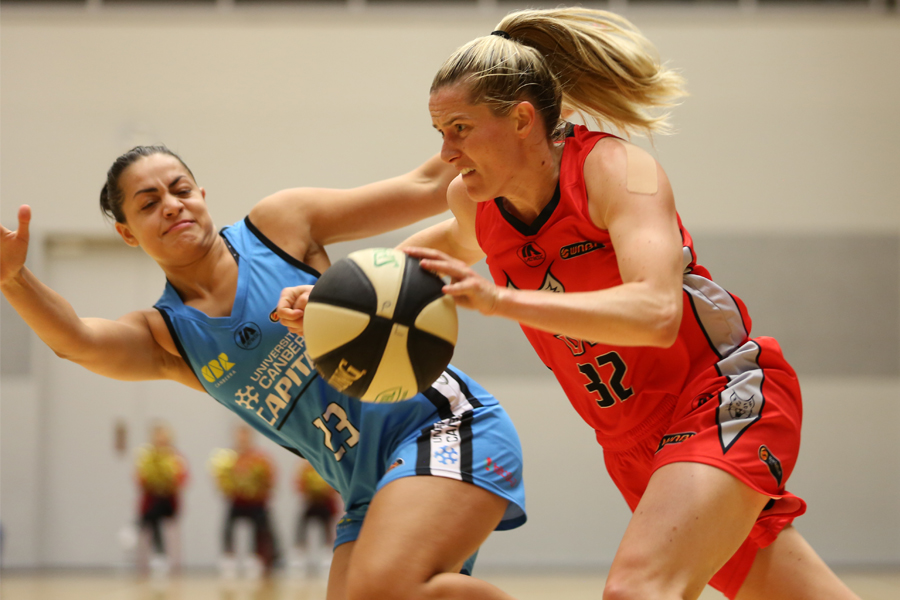 November 11, 2017 | Perth Lynx news
The Perth Lynx have continued to cement their fine form, claiming their fourth straight home victory with a strong victory over the University of Canberra Capitals, 85-67.
Both teams were deadlocked in a physical first half, but the Lynx flicked the switch after half-time outscoring Canberra 47-27 after the main break.
"That was a good fighting game," said head coach Andy Stewart.
"It wasn't pretty, but we fought hard, and then we found a couple of advantages and milked them."
Courtney Williams drove the second half resurgence, scoring 20 points in the final 20 minutes to finish with a final stat line of 26 points, nine rebounds and three steals.
Her fourth quarter ignited the Lynx, with the star guard shooting a perfect 6/6 in the final frame as the Lynx turned a hard fought contest into a runaway result.
Nat Burton, Kayla Standish and Amanda Dowe worked hard on the interior to keep the Capitals bigs at bay, helping the Lynx to force 22 turnovers throughout the game.
"We're a little bit smaller, and we're certainly slighter – we know that we have to fight a little bit harder than other teams."
"When we addressed that, it was a big part of coming back."
The Perth Lynx now sit at 4-4, and hit the road for the first time in nearly a month looking to move their record above .500 for the first time this season.
Perth Lynx 85  – (Courtney Williams 26, Alice Kunek 16, Sami Whitcomb 12)
UC Capitals 67 – (Jordan Hooper 13, Eziyoda Magbegor 12, Kate Gaze 11)