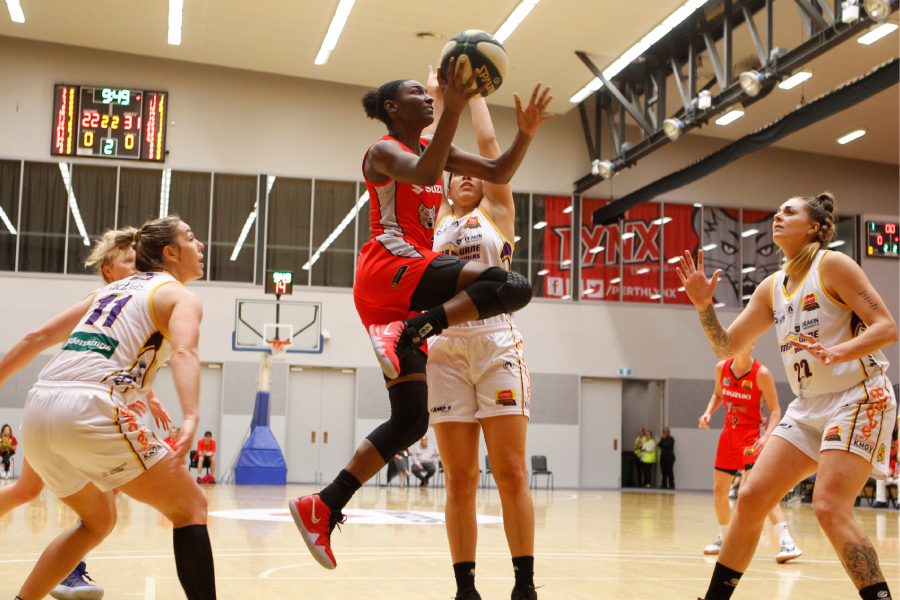 November 17, 2018 | Perth Lynx news
The Perth Lynx six-game winning streak has come to an end after losing to the Melbourne Boomers on Friday night at Bendat Basketball Centre, 69-89.
The Lynx struggled to stay with the Boomers after Melbourne got off to a hot start, hitting nine first half three-pointers.
Melbourne took a 13 point lead into the half time break, behind Lindsay Allen's 18 points.
Coach Andy Stewart said the Lynx weren't themselves on the defensive end of the floor.
"The way we played defence wasn't us, and that was something that the coaches put in place, and it took the girls out of what they normally do," he said.
"We're a pressure basketball team, we've shown that in the last six games."
"We've been a team that creates enormous levels of discomfort for the opposition, and we gave them no discomfort."
Katie-Rae Ebzery said they didn't help themselves by letting Melbourne play the way they did.
"We kind of let them get into a groove and when you let a team like that get into a groove early, it's hard to get them back out of it," she said.
"We're going to learn from it."
Asia Taylor lead the Lynx with 20 points, nine rebounds, and was perfect from the free-throw line making all five of her shots.
Perth were without Ali Schwagmeyer due to a minor groin injury, but Stewart is hopeful she will be back for the next game.
"We'd love to have her back on the floor next week, and she's on track to be there," he said.
Brittany McPhee contributed 13 points and seven rebounds, shooting 44.4 percent from the floor.
The Lynx will now face the Sydney Uni Flames next Saturday, 24 November, in Sydney.
Tip-off is at 2:00PM WST.
Perth Lynx 69 (Taylor 20, McPhee 13, Steindl 10)