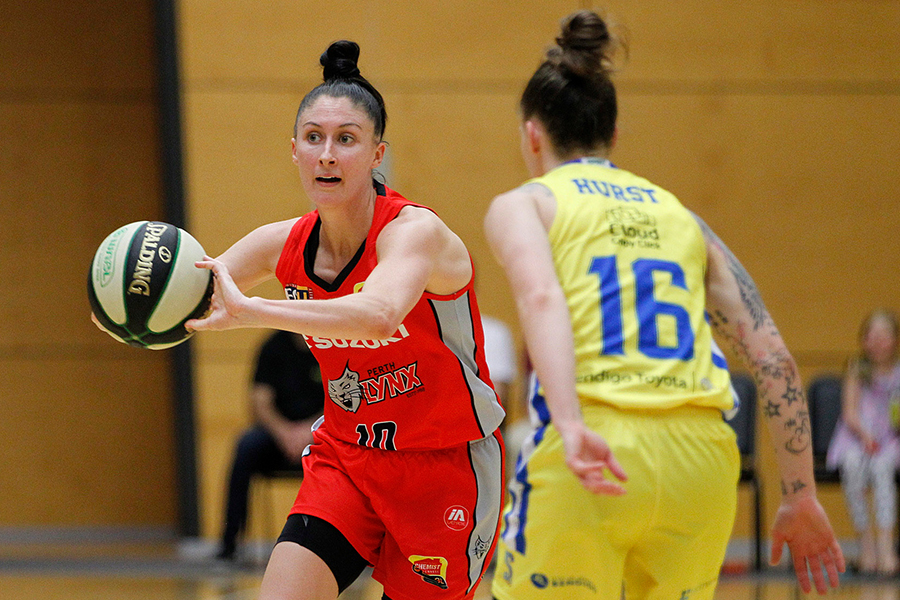 December 7, 2018 | Perth Lynx news
The Perth Lynx (8-2) will take on the Bendigo Spirit (6-6) tonight at Bendat Basketball Centre in Perth.
The Lynx are fresh-off one of their biggest wins of the season, after claiming victory over the UC Capitals last week in a top-of-the-table clash.
Bendigo have lost their last three games, but Brittany McPhee knows the Lynx have to be prepared to face a desperate team.
"We're going to have to be really ready, because they're going to want to come out and bounce back from their tough weekend last week," she said.
"It doesn't matter who the team is, you've got to show up to play."
This will be the fourth time Perth has played Bendigo this season, including two exhibition matches in pre-season.
The last time these teams met, the Lynx came away with a five point victory and were led by Asia Taylor with 26 points, nine rebounds, two assists, and two steals.
Perth will be without Maddie Allen who sustained a minor ankle injury through the week.
McPhee said it will be tough to make up for her absence.
"We had a really good rotation happening with her, so it will be a little bit of an adjustment – we just hope we get her back soon," she said.
"Her defensive presence and rebounding will be really missed."
Tip-off is at 6:30pm at Bendat Basketball Centre.