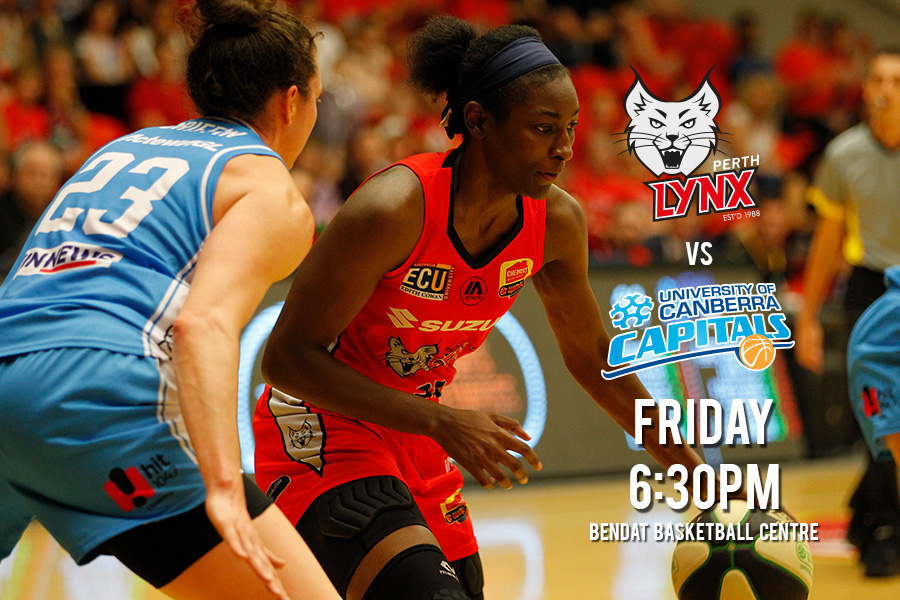 November 30, 2018 | Perth Lynx news
The Perth Lynx (7-2) will host the UC Capitals (6-2) in a top-of-the-table clash tonight at Bendat Basketball Centre in Perth.
This is set to be one of the biggest games of the season with two teams playing at an extremely high level.
Last time they met, the Lynx came away with a six point victory, after a physical and gruelling battle.
Brittany McPhee led Perth with 19 points and six rebounds, on 50 percent shooting.
Head coach Andy Stewart knows what's required to keep playing at a high level, after dropping a game to the Boomers on Friday, 16 November.
"It's an emphasis of ours now, after the Melbourne game, to stay with our game plan, our style of game, our pressure defence, and that's a major focus," he said.
Ali Schwagmeyer will play her second game, after missing the matchup with Melbourne due to an injury.
Stewart said she is moving well, and the whole team is feeling good.
"Everything's fine, everything's good, we're pretty healthy at the moment," he said.
Kelsey Griffin was the standout performer for the UC Capitals when they last played the Lynx, finishing with 30 points and 18 rebounds.
Stewart said she is a tough cover, but they need to do better at staying with her through the game.
"It's not a case of shutting her down, it's a case of competing with her, and I don't think we competed with her hard enough," he said.
"She's going to have a bunch of points, and she's going to fight for a number of rebounds, so it's whether or not we can match that effort level she brings."
With a win tonight, the Perth Lynx will solidify their spot on the top of the table.
Tip-off is at 6:30.