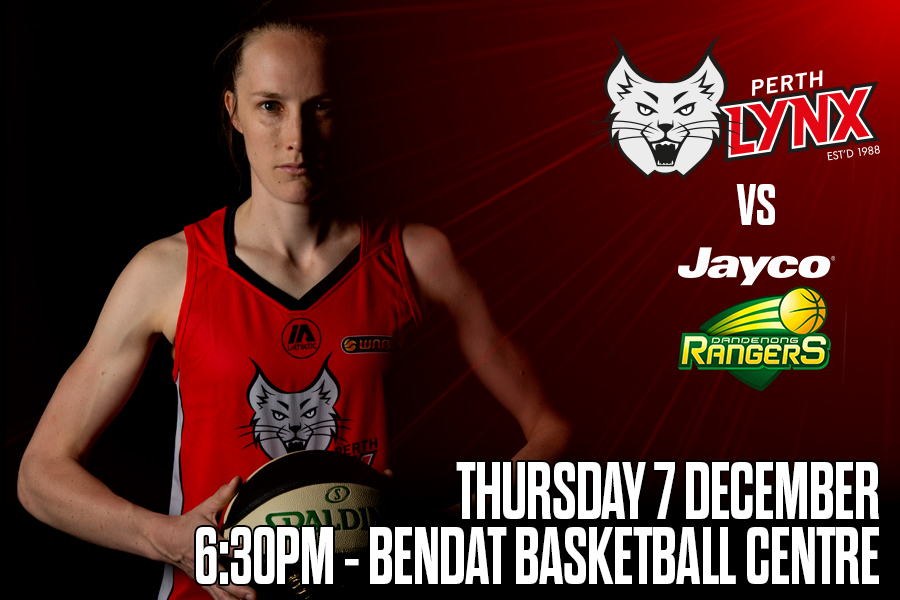 December 7, 2017 | Perth Lynx news
The Perth Lynx are on the verge of an historic tenth consecutive victory, and look to achieve the feat tomorrow evening when they host the Dandenong Rangers.
The Lynx have won 10 consecutive games twice in club history – in 1992, the team's lone Championship season, and again in 1993.
Perth's current nine game winning streak began on October 27 against the Rangers, with the Lynx now hoping to sweep their season series against Dandenong and hit the historic mark in the process.
Alice Kunek, Sami Whitcomb and Courtney Williams have been in stunning form in recent weeks, and have each had games of at least 21 points against the Rangers this season.
In fact, the Lynx are the only club with more than one active player in the WNBL's top-10 scorers, with Williams (second in scoring), Whitcomb (sixth) and Kunek (tenth) all enjoying stellar years at the offensive end.
The Lynx have won the battle of the boards in both victories over Dandenong (37-36 and 43-33 respectively), and will look to continue their pack mentality in the rebounding department to keep Kayla Pedersen and Carley Mijovic off the glass.
Sitting atop the WNBL ladder, a victory tomorrow night would put the Lynx in a terrific position heading into the final weeks of the season, while also seeing the team tie the all-time club record for consecutive victories.
The Perth Lynx take on the Dandenong Rangers at the Bendat Basketball Stadium tomorrow evening.
Tip-off is scheduled for 6:30pm, with tickets available online or at the door.