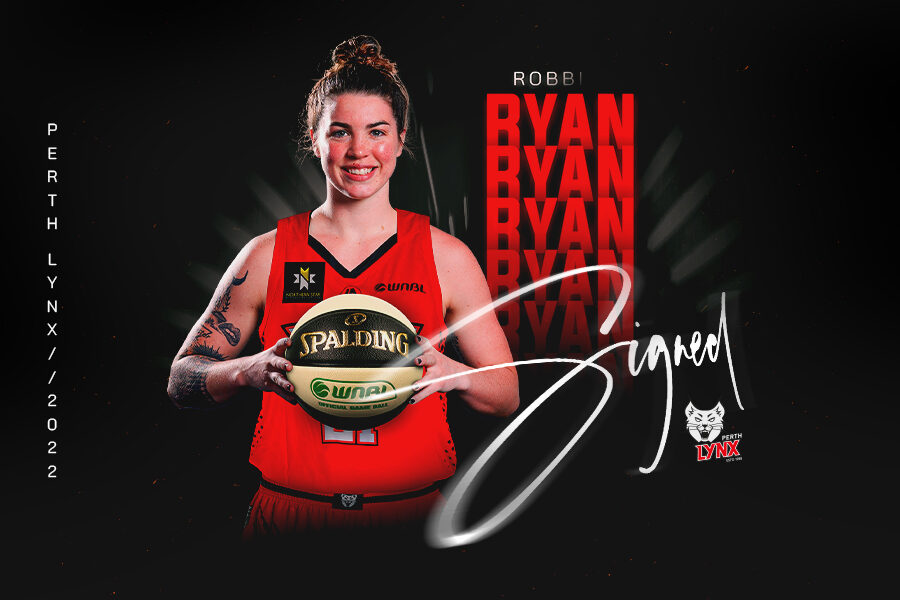 August 4, 2022 | Perth Lynx news
The Perth Lynx are thrilled to announce the signing of import Robbi Ryan to the roster for the upcoming 2022/23 season.
Ryan comes to Australia with an impressive college career with the Arizona State Sun Devils finishing with 1127 career points and 103 3-pointers.  Ryan started her professional career with Grindavik in the Icelandic Úrvalsdeild kvenna, logging a season high 38-point game to help her team to victory.  Currently Ryan is with the Joondalup Wolves in the NBL1 West, averaging 21.15 PPG, 5.38 APG and 6.53 RPG, while shooting at 51.76%.  Robbi's strong offensive arsenal will fit in nicely with the Lynx style of play.
Head Coach Ryan Petrik said "Robbi is currently going at 55% from 2, 50% from 3, and 75% from the line; for a team that was undefeated up until a few weeks ago, that makes you sit up and take notice. Then when you watch her play both here and in college, she almost passes too much, and clearly makes everyone else around her better.
Obviously, the jump from NBL1 to WNBL is a huge one, but we've got some experience with Sam making that same jump and that worked out alright for everyone. So, we're really confident coach Wong and his crew at Joondalup have found a good one, and think her game will translate inside this system."
Robbi had this to say about joining the Lynx, "It was an easy choice for me to stay in Perth and join the Lynx for the upcoming season. I am looking forward to competing with this team and seeing what we can accomplish."
The Perth Lynx roster for Season 2022/23 includes: Ryan Petrik (Head Coach) & Tayah Burrows, Lauren Scherf, Amy Atwell, Alex Sharp, Jessie Edwards, Sami Whitcomb, Mackenzie Clinch Hoycard, Emma Gandini, Chloe Bibby and Robbi Ryan.