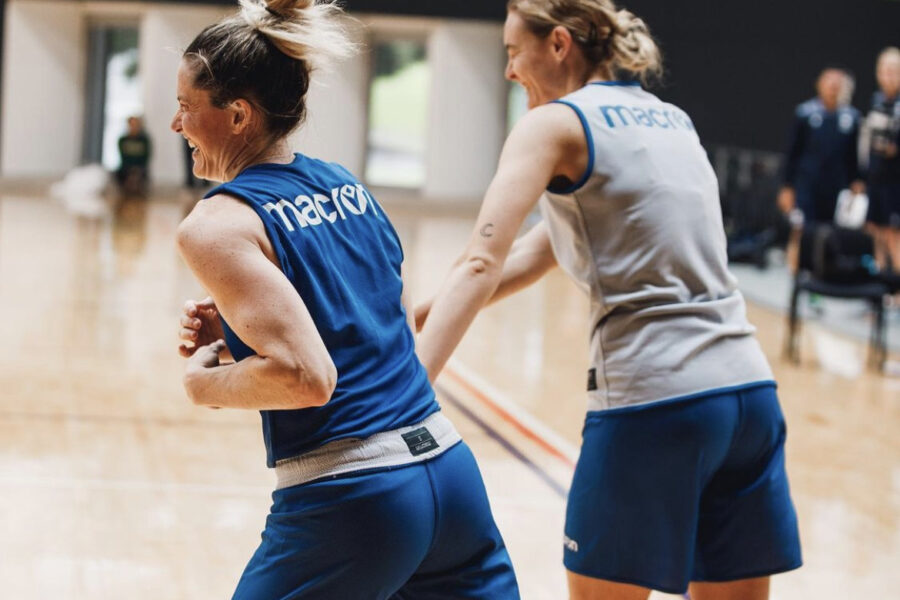 February 4, 2022 | Perth Lynx news
CONGRATULATIONS SAMI WHITCOMB & DARCEE GARBIN.
An experienced Australian Opals line-up has been selected to compete at the upcoming FIBA Women's Basketball World Cup qualifying tournament in Belgrade, Serbia from 10-13 February.
Led by the likes of dual Olympian Cayla George and FIBA Asia Cup bronze medal captain Sami Whitcomb, the 12-strong squad will feature a mix of familiar and fresh faces.
With a selection of 16 athletes in attendance at this week's training camp, condensing the team to the final 12 was a challenge for Opals Head Coach Sandy Brondello and the selection team.
"We've learnt valuable lessons from 2021, we've reset, and it's been a fantastic camp. It's still very fluid but we've got a good mixture of veteran players, the core group who were in Tokyo but we also have some new faces as well so we're excited to integrate them into the team and start our build-up to the World Cup," Brondello said.
Access Opals Squad Camp Vision + Interviews with Sandy Brondello, Cayla George and Shyla Heal here.
FIBA Qualifying Tournament Schedule:
February 10: Australia v Brazil
February 12: Australia v Serbia
February 13: Australia v Korea.
As the host nation of the FIBA Women's World Cup this September, the Opals have automatically qualified for the event.
FIBA Women's Basketball World Cup 2022:
The FIBA Women's Basketball World Cup 2022 will be held at Sydney Olympic Park from Thursday, 22 September to Saturday, 1 October.
Returning to local shores for the first time since Australia hosted in 1994, FIBA's flagship women's event will see 12 powerhouse basketball nations compete in 38 games across 10 days of action, all vying for the coveted World title. The Opals, who are automatic qualifiers alongside rivals Team USA, have medalled in five of the last six World Cups, including a gold medal in 2006.