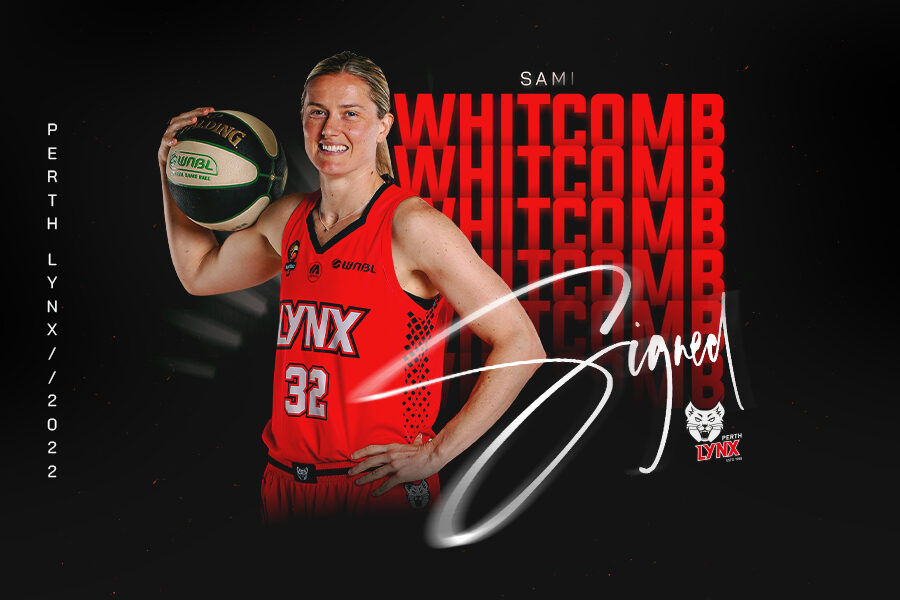 June 11, 2022 | Perth Lynx news
The Perth Lynx are delighted to announce the re-signing of WNBA superstar and Opals Captain Sami Whitcomb to the roster for the upcoming 2022/23 season.
After a late decision to remain in Perth in 2021, Whitcomb was an unexpected but welcome signing for the team. In a challenging season, having the experience and leadership of someone like Sami was a big driving force in how the team were able to perform at such a high level all season.
Head Coach Ryan Petrik said, "The gravity Sam will provide our offense once again will help make life easier on everyone else. But it's also her playmaking, leadership, and desire to win which will help drive our program in 22/23."
As one of three WNBA stars in the squad during the 2021/22 season, Whitcomb was still able to make her presence felt on court, averaging 14 points, 5.3 rebounds and 3.6 assists a game, but it was her leadership off the court that helped shaped the culture of the group.
Knowing there is a feeling of unfinished business, Sami said, "I am really excited to continue our pursuit of a title in Perth. I love the group we are bringing back and the people we are adding, and I hope we can continue to develop to a level that gets us where we want to be."
The Perth Lynx roster for Season 2022/23 includes Ryan Petrik (Head Coach), Tayah Burrows, Lauren Scherf, Amy Atwell, Jessie Edwards, Alex Sharp and Sami Whitcomb.
Announcements on additional player signings will be coming soon.
ENDS
For more information:
Rob Clement
Perth Lynx CEO
E: rob.clement@basketballwa.asn.au