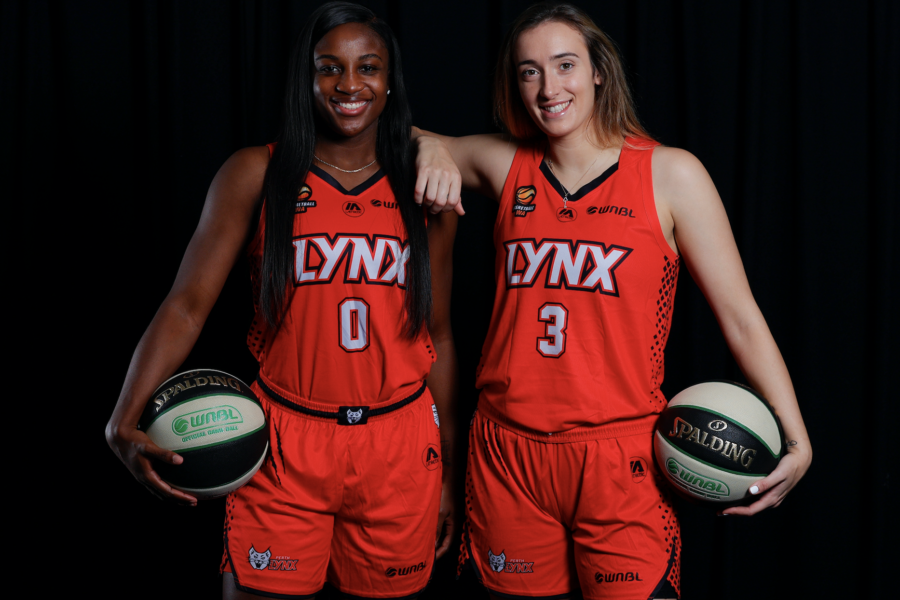 December 3, 2021 | Perth Lynx news
The WNBL is going into its 42nd consecutive season and the 2021/2022 season looks to be a revamped competition after a Hub season in Queensland. With no imports due to COVID restrictions, the WNBL had an all-Aussie season and gave the WNBL a well-deserved spotlight.
The 2021/2022 season will have every game broadcasted for the second season in a row, after breaking viewership records last season.
Opals legend and Basketball Hall of Fame inductee Lauren Jackson said this WNBL season will be a great platform to show what they have for the Opals squad. "Women's basketball continues to grow each year with interest at an all-time high and more people playing our sport than ever before," Jackson told News.com.
"As we head towards a FIBA Women's Basketball World Cup in Sydney next year, the WNBL will continue to grow and showcase the best talent in the country."
The league has a collection of Opals talent, with nine of the twelve from the Opals Olympic Tokyo team playing this season: Steph Talbot (Adelaide Lightning), Alanna Smith (Adelaide Lightning), Jenna O'Hea (Southside Flyers), Cayla George, Tess Magden and Ezi Magbegor (Melbourne Boomers). Leilani Mitchell (Bendigo Spirit), Tessa Lavey (Bendigo Spirit) and Sara Blicavs (Southside Flyers).
With the season starting on December 4th, the WNBL has a big season ahead of them with lots of questions to be answered. Who will win MVP? Who will be the best import? And can the Southside Flyers repeat as champions?
Perth Lynx
Last season: 4-9, seventh in the regular season.
WNBL Titles: 1 (1992)
Home court: Bendat Basketball Centre
Head Coach: Ryan Petrik
Notable roster changes: Addition of Jackie Young (Las Vegas Aces), Marina Mabrey (Dallas Wings), and Lauren Scherf (Sydney Uni Flames). Loss of Katie Rae Ebzery (retirement).
Projected starters: Darcee Garbin, Marina Mabrey, Lauren Scherf, Alex Sharp, Jackie Young.
The Perth Lynx have added two major signings this season. WNBA 2019 1st overall pick Jackie Young, projected by many of the best import this season and possibly MVP, and Marina Mabrey from Dallas Wings. The Lynx also added Lauren Scherf, coming off a solid bronze medal campaign in the FIBA Asia Cup.
The Lynx don't have a scheduled game until January 2nd due to Western Australia border restrictions, but with the wealth of talent they have collated over the offseason they may still be the title favourites.
MEGAN HUSTWAITE SAYS
This will be the first time in a long time they've gone into a season probably title favourites. They've got two of the absolute elite imports with Jackie young being number one WNBA draft pick in 2019 and gold medalist in Tokyo with the 3×3 team and coming off a finals series with [Las Vegas] Aces as well in the WNBA, and Marina Mabrey as well. So they sign those two up pretty early in the pace. And that's kind of when the excitement really started to build.
We saw what Darcee Garbin was able to produce, returned to her home state last season for Perth in the hub. And then they've got some really good depth. So, I think when you've got someone like Alex Sharp and the 2021 she's had, and when she probably comes off the bench in that team, I think that's a good indication of where Perth are at.
This season you can watch the WNBL through Foxtel, Kayo and ABC.