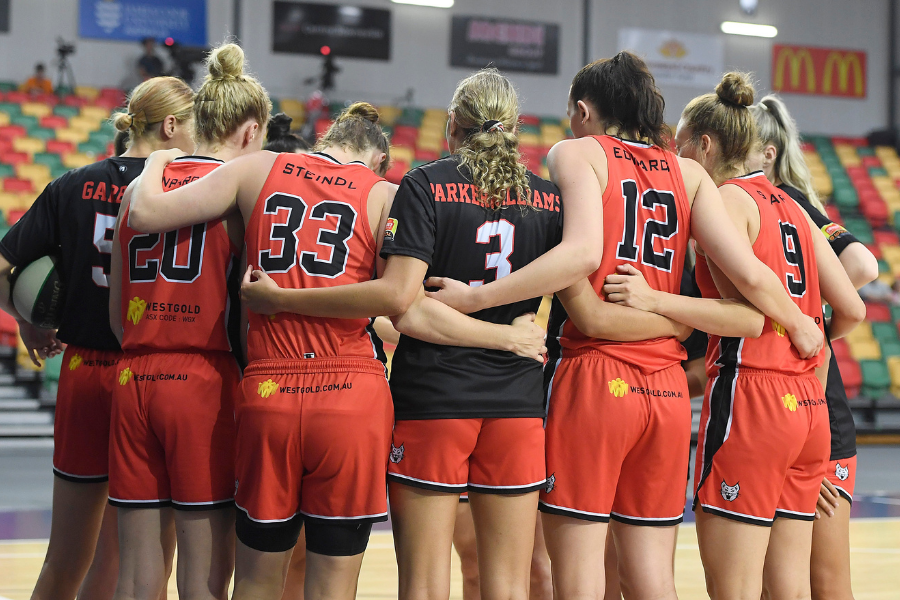 December 16, 2020 | Perth Lynx news
 by Vincent van Oorschot for Draft Central 
THE WNBL for the second straight season has found itself with a clear top four and clear last four in the standings and for the second straight season, Perth Lynx has found themselves in a low-lying position on the WNBL ladder, finishing seventh. Lynx struggled to get going throughout the season with an unappealing record of four wins and nine losses.
While the last-minute season cancellations of Sami Whitcomb and Maddie Allen caused a seismic shift amongst Ryan Petrik's roster, a number of individuals needed to step up this season and while the results were less favourable than most, plenty of Perth's players emerged out of WNBL20 better for it.
Thanks to a glacial start to the season in their opening game, going down to Townsville Fire 48-73, and just missing out by five points to the Adelaide Lightning to end the opening round, Perth had already found themselves on the back-foot to begin the season.
Perth's start to the season became inherently worse, when they encountered a third consecutive loss this time at the hands of the Melbourne Boomers. Following some drastic moves, finally, the Lynx were able to get their name into the winner's column during their second game of Round 2. While the meaning of the win was expected and rather minimal, it was a win nevertheless against the Bendigo Spirit and the Western Australian side now had something to work with heading in to the second half of the season.
Eight games into WNBL20, Perth found themselves in a rather unremarkable position with a record of one win and seven losses, practically conceding a bottom-four position by this stage. But the Lynx had other ideas entirely for Round 4 raising significant questions on whether they are perhaps better than their final ladder position would suggest.
Despite having just, a slightly better record than Bendigo, Perth convincingly worked over the Spirit for a second time and removed all doubt that they were at a similar level in terms of talent. However, it was their next two contests that the Lynx started to turn some heads.