2020 Membership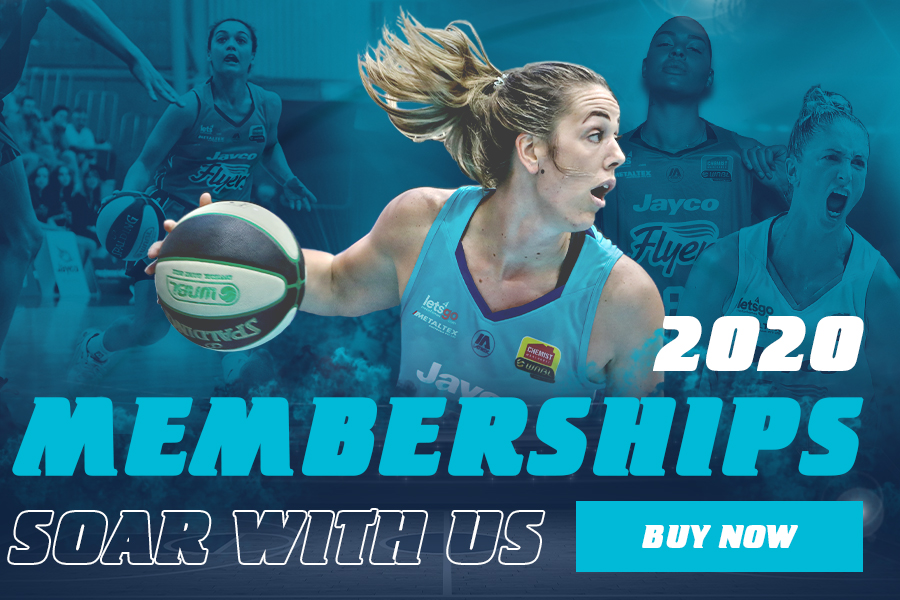 Our Southside Flyers are headed to the WNBL Bubble this season. While we will all miss the home games, it doesn't mean you can't stay connected with your favourite team as the Flyers strive to go one better.
Get virtually "Up Club and Personal" with the Flyers 2020 Memberships.
We're excited to have some fantastic Beyond The Court season memberships for the 'hub season'. Memberships to keep the Flyers Family together with exclusive content, team updates, merchandise and some very special offers:
• KAYO Sports subscription offer so you can watch every game
• Exclusive 20% discount off all And1 products including official Flyers supporter merchandise
• 20% Spalding voucher
• 10% off iAthletic WNBL merchandise
Junior fans, 14 and under, can be part of the Cambage Club, providing special benefits, including a birthday message from our international superstar Liz Cambage!
A special Flyers Family Pack is also available to keep the Flyers Family together.
2020 has been a very different year and the 2020 WNBL season will be different. Let's finish the year on a high note, become a member today as Jenna O'Hea and the team strive to go one better.
"We look forward to working hard to go one better than last season. We will miss not playing in front of our fans, but we will ensure you stay involved as you are such an important part of the Flyers family." – Jenna O'Hea