Supporter Merchandise

AND1 PARTNERS WITH SOUTHSIDE FLYERS IN 2020
In an exciting partnership for supporters, AND1 is the exclusive supporter merchandise supplier for Southside Flyers in 2020. The team at AND1 has produced the official supporter fleece hoody, long sleeve t-shirt and t-shirt for the Flyers.
Click here to view the official AND1 supporter merchandise for 2020.
A bonus for Southside Flyers members is a 20% discount, not only on the exclusive Southside Flyers merchandise but on all AND1 products.
Click here to visit AND1 to view their complete basketball range – footwear and on and off the court gear.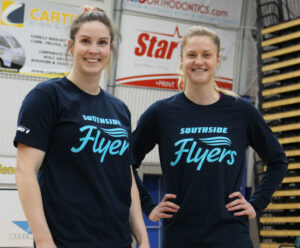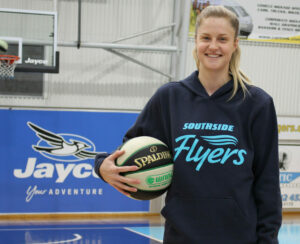 AND1
AND1 is a dedicated basketball brand and it is appropriate the team at AND1 has joined with the Flyers as the official supporter merchandise partner for the 2020 WNBL season.
"Basketball is what we are about, footwear and on and off court apparel, and we are delighted to partner with Southside Flyers to bring an exclusive off court range for Flyers supporters in 2020," said AND1 Australia Managing Director, David Griffin.
"AND1 has a long and proud history in basketball and our focus in on the game and the people in it. The game is growing and now is also an exciting time for women's sport in Australia and there is no better team to be involved with than the Flyers. They are an exciting team, and they will continue to grow and be a leading team in Australian sport," David added.