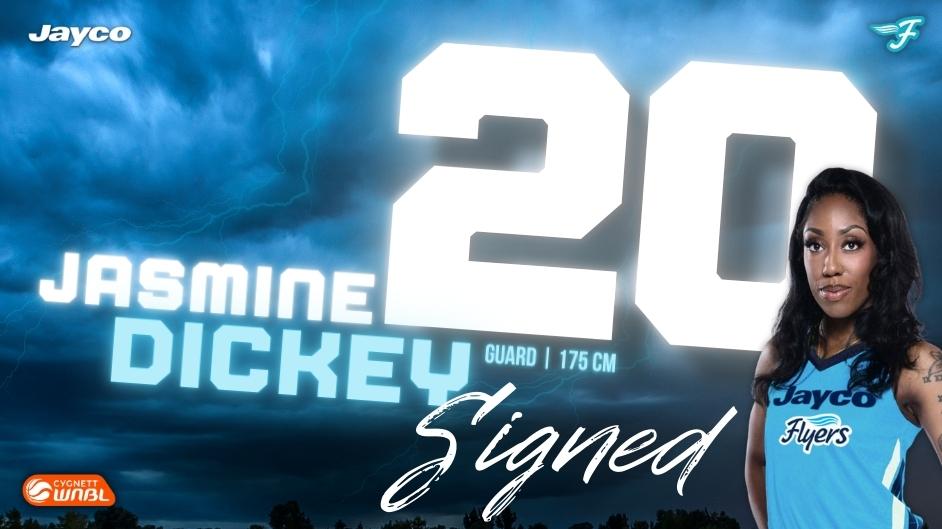 September 7, 2023 | Southside Flyers news
Promising young American, Jasmine Dickey, has joined the Flyers ranks after an impressive college career at Delaware and being drafted in the Third Round of the 2022 WNBA Draft.
Titled the CAA's player of the year in two consecutive years, Jasmine is excited about playing in Australia to use her talents and play an important role with the Flyers in the upcoming season.
"I am really looking forward to playing for the Flyers in the WNBL. I have heard a lot about the WNBL and know it is a great league, I know the Flyers are a very successful team and I really want to make an impact and help the Flyers enjoy a very successful season," Jasmine said.
"I am also looking forward to meeting the fans and living in Australia."
The 175cm guard led Catonsville High School to their inaugural state championship in 2017 for Class 4A, followed by a second-place finish in 2018. Her talent was on full display when she scored a game-high 30 points during the 2017 championship game.
In her college sophomore year, her scoring prowess was evident as she secured the title of the second-leading scorer in her conference and finished 12th overall in the entire NCAA, boasting an average of 22.6 points.
She only became more dangerous in her senior year, leading the Blue Hens to the NCAA Tournament and scoring an impressive 31 points in a game against Maryland. The big game player averaged an incredible 25.3 points and 10.2 rebounds (as a guard), earning her a second consecutive CAA Player of the Year title, and landing her a finalist spot for the coveted Becky Hammon Mid-Major Player of the Year Award.
Coach Cheryl Chamber is excited to have Jasmine at the Flyers, knowing she will play a huge part this season.
"She's athletic, quick, and has tenacious rebounding, so we're really looking forward to bringing her in. She's also great defender, so she should bring a lot of energy and enthusiasm to our group which will help us a lot," she said.
Jasmine's relentless spirit on the court promises an exhilarating season for Flyers fans. A list of the major awards throughout her career is below.
Major Awards:
AP All-American Honorable Mention (2022)
2× CAA Player of the Year (2021, 2022)
2× All-CAA First Team (2021, 2022)
All-CAA Second Team (2020)
2× CAA All-Defensive Team (2020, 2021)
CAA All-Tournament Team (2021)
CAA All-Rookie Team (2019)