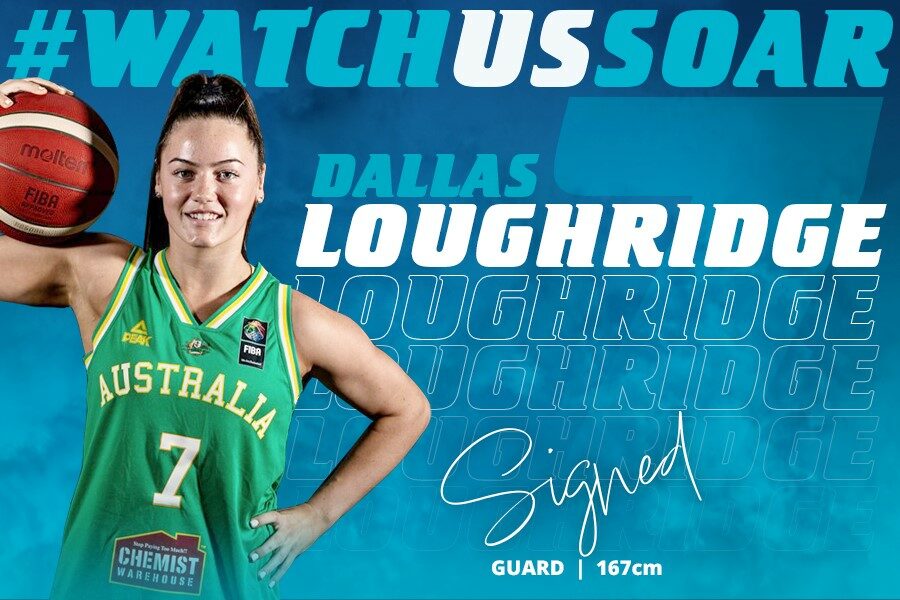 September 9, 2022 | Southside Flyers news
Flyers add another exciting young Australian player to the team
Southside Flyers have added another Gem to the team for the upcoming season with Australian U18 player, Dallas Loughridge joining the Flyers.
Currently with the Australian Under 18 (Gems) team at the FIBA Under 18 Asia Cup in India, Dallas joins fellow Gems teammate and local Dandenong junior, Nyadiew Puoch at the Flyers. Loughridge represented the Dandenong Rangers from Under 12 to Under 18 level and has a scholarship at Basketball Australia's Centre of Excellence.
"I am very excited to be part of the Flyers team. Playing in the WNBL has been a major goal of mine since I started playing and I am really looking forward to the opportunity. Joining the Flyers is a real bonus, they are such a great team and to think I will be playing with Lauren Jackson is surreal," Loughridge said this week from India.
Originally from Bena in South Gippsland, Loughridge started playing basketball for Poowong as a six-year-old when she was at Loch Primary School and by the time she was 12 she was playing under-age basketball with the Warragul Warriors on Thursday nights and Dandenong Rangers on Friday nights. She also played basketball for St Paul's Grammar School in Warragul.
Being from South Gippsland she represented Victoria Country at under-age championship every year from Under 12s, winning medals at each. As well as a member of the Gems (Australian Under 18 team), she was a member of Australia's silver medal winning team at last year's Under 19 World Cup in Hungary and she played in the Emerging Opals game against Japan earlier this year..
Flyers coach Cheryl Chambers is delighted with the opportunity to have Dallas join the Flyers, adding more exciting young talent to the team.
"Dallas has been a very successful player throughout her junior career and has always been able to step up to the next level, whether that be in age group or state or national teams. She is quick, can shoot the ball and I am sure she will make the big step into the WNBL and continue her rise," Cheryl said.
The Flyers now have two young Australian stars in the team, providing a great mix of youth and experience for the 2022/23 season.