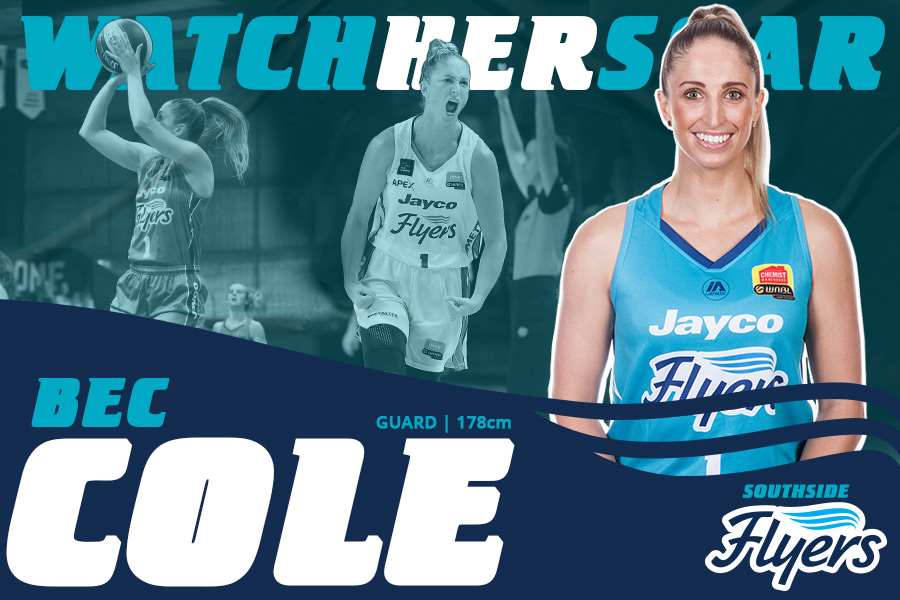 September 14, 2020 | Southside Flyers news
Flyers Star Bec Cole is the Ambassador for Lymphoma Australia and is working with the organisation during September which is Lymphoma Awareness Month.
This Ambassador role is close to Bec's heart as she has personally felt the effects of the disease through her father Gary's journey. The Flyers family has seen the closeness of the Cole family and the wonderful support Bec has provided her Dad.
Gary and Bec ready for the challengesThrough her first-hand experience, Bec considers the support of Lymphoma Australia crucial to the well-being of patients and their families.
"After the shock of the diagnosis, having someone there who can help educate you about the disease and how to help makes all the difference.  It's comforting to know you're not alone, and it gives us all confidence in knowing there are options when it comes to fighting this cancer," Bec said when she was announced as the new Ambassador.
As part of her role representing Lymphoma Australia during September's Lymphoma Awareness Month, Bec will be donning Lime and leading awareness and advocacy campaigns to support the work of Lymphoma Australia. This will include a weekly challenge that everyone can be involved in. Fittingly all Bec's weekly challenges are with her Dad, Gary and the first challenge was a real 'mouthful'.
Tuesday September is World Lymphoma Awareness Day and Bec is sure to be introducing another special challenge, and as always it will be Dad (Gary) who will also be involved.
Well done Bec, the Flyers family is proud of your work with Lymphoma Australia.
Southside Flyers is committed to working with the community and also supporting individual players in their work with community groups.