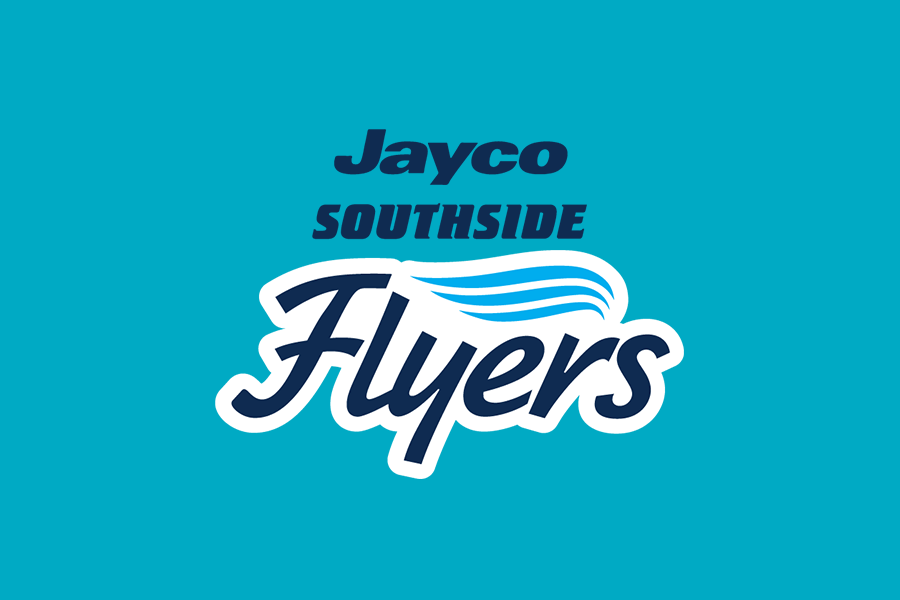 February 15, 2023 | Southside Flyers news
A vital part to any elite sporting teams' success is making sure the athletes are in optimal condition on game day.
Scott Conway is the High-Performance Manager at the Flyers. He ensures our players maintain their strength and fitness, while also providing scouting reports for upcoming games and using technology to monitor movement and effort in training and in-game.
Scott's role starts in preseason, creating schedules that are catered to every individual. He collaborates with the coaching staff to conclude what certain players need to work on specifically, such as repeat sprint ability, endurance or injury prevention.
"We screen the athletes from a medical and physiotherapy perspective so we start to understand the players' needs from a physical point-of-view, their weaknesses, their strengths and their past injuries and current niggles," he said.
"So we learn about how the body moves and we start tailoring stuff in our programs to help fix some of those nuances."
With a veteran like Lauren Jackson at the Flyers, she maintains a lighter schedule than some of the younger girls, including more work in the gym rather than on-court as the best preparation for games. This became even more important after LJ suffered a fractuted foot in early December and while her season is over due to injury, the tailored preparation was important and had no bearing on the injury she suffered in early February.
"For me, with the philosophy, the older the athlete the more you give them space to figure out what they think they need to perform at the highest level," Scott said.
"LJ's been amazing to work with, she's the GOAT of basketball in Australia and she is a wealth of knowledge. Obviously, you know, she's 41 years old, she's been playing in the pro leagues, since she was 14, so out of anyone in the world she would know her body more than anyone else."
Scott attends every session throughout the week. This generally includes, in a one game in seven days' situation, the team on court for four days accompanied with three gym sessions in that period.
At on-court training, he uses GPS tracking technology to monitor things like heart rate, distance travelled and speed to understand every players' load, in order to optimise every session. Prior to games, he helps provide scouting reports to the players so they know what to focus on when defending the opposition and how to attack on offense.
The Flyers have been one of the best teams in the league throughout the season, and as the High-Performance Manager, Scott's important role has helped every athlete get the best out of themselves to perform on game day.