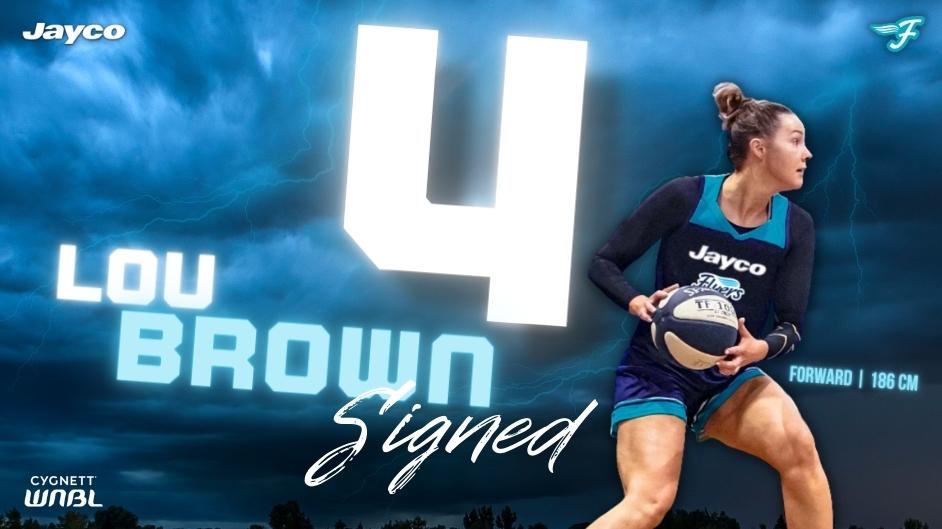 September 8, 2023 | Southside Flyers news
Joining the other new signees for the Flyers' 2023-24 season is Lou Brown, a Gold medal winning Australian junior whose versatility and length will be utilised in the Flyers upcoming campaign.
Coming from our across-town rivals, the Boomers, Lou is a 6 foot 3 forward with a pure shot that can stretch the floor. She earned a scholarship at the Australian Institute of Sport as a junior, leading her to representing Australia in both the U17 and U19 FIBA World Championships, before embarking on a six-year collegiate career that saw time spent at both Washington State University (2014-2018) and the University of Tennessee (2018-2020).
The 28-year-old joins the Flyers in her third consecutive year in the WNBL, already having some experience under Coach Cheryl Chambers in the international team, who is excited to have her suit up for the Flyers.
"I actually previously had coached her in Australia junior team, so I worked with her back then. She's a quality player with good size who can rebound, defend, and has excellent basketball IQ," Cheryl said.
Lou and Cheryl secured a bronze-medal finish in the FIBA U19 World Cup, after Lou had already led her state team to a gold medal victory in the Under 20 Nationals.
In college, she appeared in a total of 126 NCAA games between 2014-2020, earning a start in 101.
Her ability to play off the dribble and shoot from deep, along with her durability will play a vital part in the Flyers depth this year. Her name adds to a list of new signees who are able to contribute in many different ways and play important roles in taking the Flyers all the way.
More signees to be announced soon!