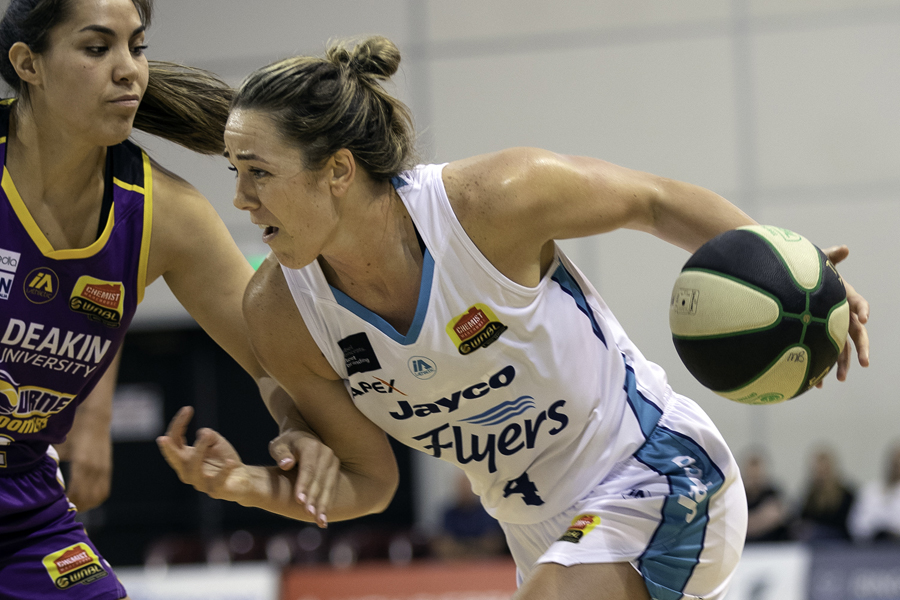 June 4, 2020 | Southside Flyers news
Inspirational Captain, Jenna O'Hea has re-signed with the Flyers for the 2020-21 season and is looking forward to going one step further than the team's inaugural season in the WNBL.
A dual WNBL Championship player, Jenna is one of Australia's most successful basketball players. As well as the WNBL Championships, her career highlights including playing in the WNBA and of course being the captain of Australia's national team, The Opals.
For Jenna, 2021 will be a busy year, starting with the Flyers WNBL campaign and then her commitments with the Opals at the Tokyo Olympic in July. She admitted the Grand Final loss hurt and was keen to make amends before then looking at Tokyo and being part of a successful campaign with the National Team.
"While we had a successful season, particularly for our first year as a team, missing out on the Championship really hurt. It has certainly added to the desire to go one better and start what I hope is a fantastic 2021 for the Flyers and the Opals," said Jenna.
Flyers Coach Cheryl Chambers never doubted Jenna's commitment to the team and was delighted it has been made official.
"We are obviously thrilled Jenna has committed to the Flyers for the upcoming season. We all know what a great player she is, an important player for our team and she is also a wonderful leader. A true role model, her work on and off the court sets the standards and tone for everyone at the Flyers."
The WNBL Free Agency commences at 1:00pm today, June 4, and the Flyers look forward to further announcement on the team in coming weeks. The 12-player roster for the upcoming season must be finalised before the first round in late November.
Memberships for the 2020-21 season will be on sale following the release of the fixture later in the year.