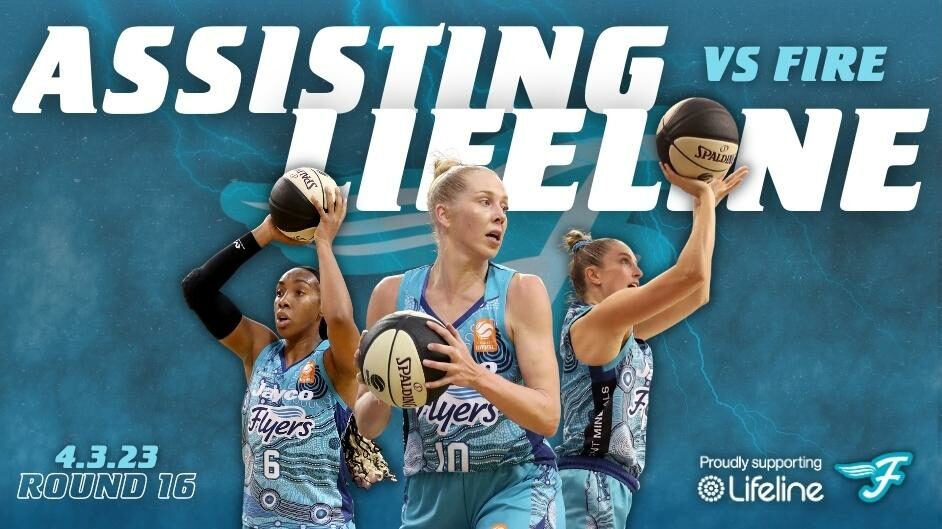 March 5, 2023 | Southside Flyers news
LEARN AND MOVE ON
It wasn't the way to finish the regular season, but the Flyers finished in second spot and now move on to the Semi-Finals and host the Boomers at the State Basketball Centre on Wednesday night.
While the result of the game had no bearing on where the Flyers finished on the ladder, it was a very disappointing result with the Fire on top all night, leading for the entire game, eventually enjoying a very comfortable 22-point victory (61-83). Kayla Thornton (14), Abby Bishop (13) and Maddi Rocci (10), the only Flyers in double figures on the scoresheet.
While the result was disappointing, the positive from the game was the Flyers raising $1,600 for Lifeline Australia. This represented $100 for every assist for the Flyers during the game, part of the Flyers Assist Program. Together with the support of the Flyers staff, sponsors and supporters and from the Townsville Fire, over $11,000 has already been raised for Lifeline Australia.
Supporters can still donate and be part of the Flyers Assist Program to support Lifeline Australia.
Click Here to Donate to Lifeline and be part of the Flyers Assist Program
The focus is now on the finals. It is a new season and on Wednesday night the Flyers host the Boomers in the first game of the WNBL finals. Game one of the best of three semi-finals series for a spot in the WNBL Grand Final series.
Tickets for the game will go on sale on Monday morning via Intix.