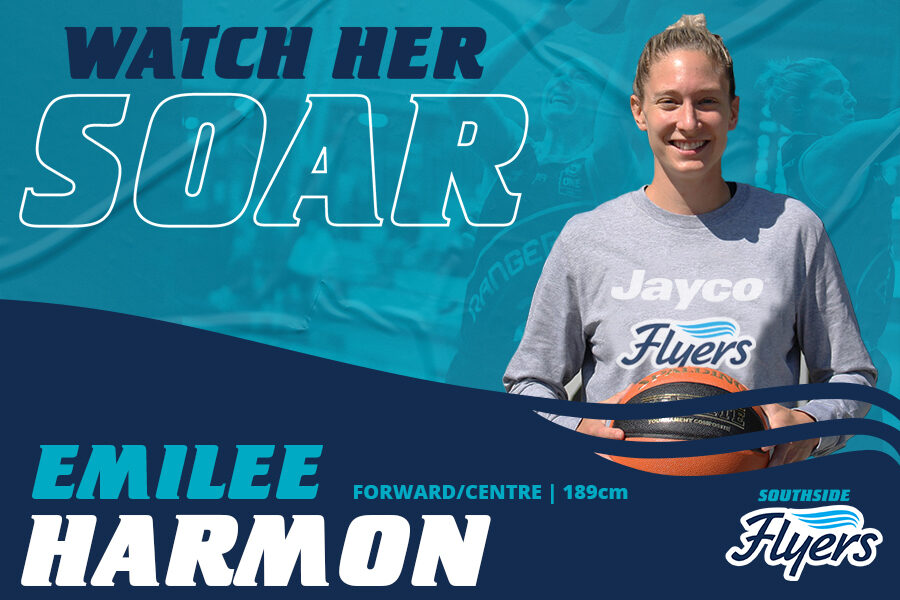 June 29, 2021 | Southside Flyers news
Southside Flyers are pleased to confirm Emilee Harmon has joined the team for the 2021-22 season. A forward/centre, Harmon joined Dandenong Rangers in NBL1 this year and will add size and strength to the Flyers playing list.
As well as playing for Dandenong Rangers, Harmon is the Basketball Development Coordinator for the association, helping the development of the younger players in the region.
"I am really looking forward to being part of the Flyers team. Having the opportunity to play in the WNBL is something I have been striving for and joining the current Champions is a real bonus.
"Having joined the Dandenong program this year I have had the chance to get to know the coaching staff and some of the Flyers players and really appreciate what a quality outfit I am joining," Emilee said.
Harmon was born in Pickerington, Ohio and was named Ohio Co-Player of the Year in her senior year of high school before enjoying a successful College career with the Buckeyes at Ohio State. After a season playing professionally in Ireland, Harmon moved to Australia where she has been a star in the NBL1 and SEABL competitions since 2015.
Coach Cheryl Chambers is looking forward to welcoming Emilee to the team and is confident she will make a difference to the team in 2021.
"Emilee will bring size, strength, skill and IQ to our team. She is a quality person and a player who will fit into our team seamlessly. We welcome Emilee to our family and can't wait for her to debut in the WNBL with the Flyers in the upcoming season," said Cheryl.
And the final word from Emilee, who is sure to be another fan favourite, "I couldn't be more excited to be joining such a great team and organisation."
From the USA to Dandenong and now the Flyers, welcome Emilee Harmon.