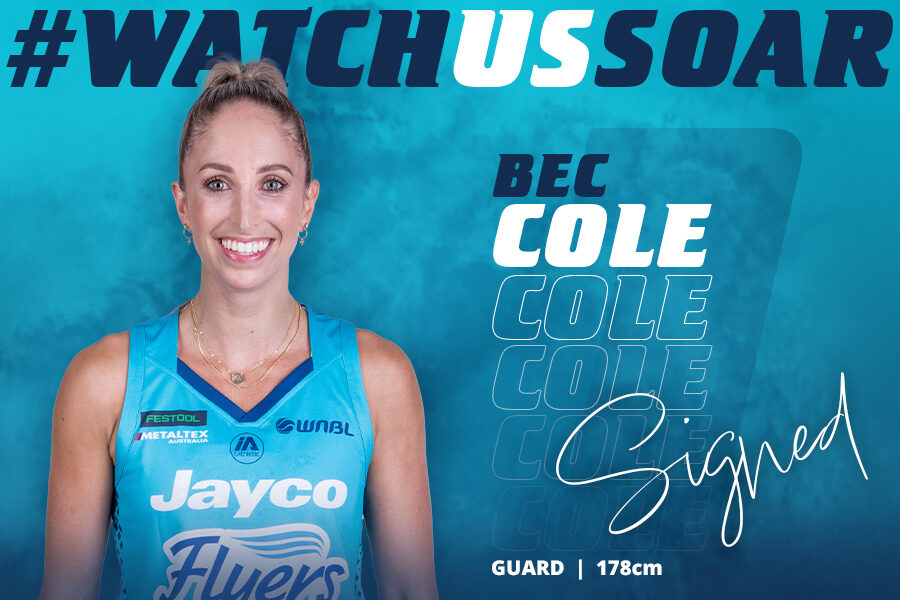 August 16, 2022 | Southside Flyers news
Bec Cole set to 'Fly' again in 2022/23
She is not only one of the stars, but also a real fan favourite, and Bec Cole is continuing her fantastic career with the Flyers in the 2022/23 WNBL season.
"I can't wait to get back on the court with the Flyers this season. I love playing with this team, such a great group of people, fantastic teammates, great coaches, and support staff. While we work hard, we also have fun, making it so enjoyable," Bec said.
"We know we have a lot of hard work in front of us to ensure we have a successful season, and I am looking forward to getting back to training," Bec added.
Flyers coach Cheryl Chambers said Cole is not only a key player and leader of the Flyers, but she is also a key player in the league.
"Bec is certainly an important player for our team, starting with the high standards she sets at training and then in games. She is quick, drives to the basket and shoots the 3, and she is a strong defender. Add that infectious personality which not only excites our crowd, it also helps to drive her teammates," Cheryl said.
Flyers fans know how hard she works and love the enthusiasm she brings to the team and the emotions she displays during a game. A fan favourite who works hard on and off the court.
Passionate about health and wellness, Bec is also the Ambassador for Lymphoma Australia, working closely with the organisation to build awareness and advocacy campaigns to support their work.
Bec Cole is all set for her fourth season as a Flyer.