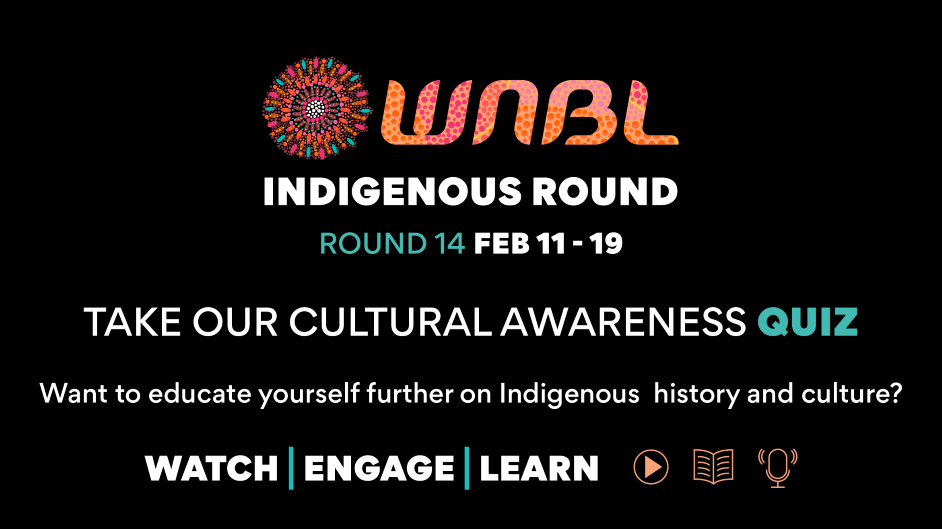 February 15, 2023 | Southside Flyers news
Flyers Back home at State Basketball Centre this Sunday
This Sunday, February 19, will see the Flyers return to the State Basketball Centre for the first 'home' game since January 6. For the Flyers it is the opportunity to celebrate the WNBL Indigenous Round wearing the new Indigenous Uniform designed by Emma Stenhouse, in front of a home crowd.
Basketball Australia's cultural awareness quiz is a great way of recognising the Indigenous topics we should learn more about.
Since that big victory over Bendigo on January 6 the Flyers have been  on the road to Perth, Sydney, Canberra, and Adelaide, as well as the record breaking 'home' game at John Cain Arena and then last Saturday's game against Bendigo in Geelong.
Sunday's game against the Perth Lynx is not just an important game to be back home at the State Basketball Centre, it is the first of three important games that will decide finals positions in the WNBL. While the Flyers will be striving to stay near the top of the table, Lynx will are fighting for a finals spot, so it promises to be a big game.
The Flyers will be keen to stop the Lynx run to the finals and reverse the result from the game in Perth on January 13, which saw a home team victory.
Sunday is the first of three home games to finish the regular season for Southside Flyers, with all three against title contenders. On Wednesday, February 22, the Flyers host cross-town rivals, Melbourne Boomers and then in the final regular season game, the Flyers host Townsville Fire on Sunday March 4.  The final two games against the teams currently in first and second on the WNBL ladder.
3-Game Membership – Just $45
A special 3-game membership for the big final three home games of the season is now available for just $45. As well as access and reserved seating to all three games, this mini-membership will also provide priority access to Flyers home finals played at the State Basketball Centre.
Get your Flyers 3-Game Membership Now – Just $45
Flyers v Lynx
Sunday February 19
State Basketball Centre
Tip Off at 3:00pm