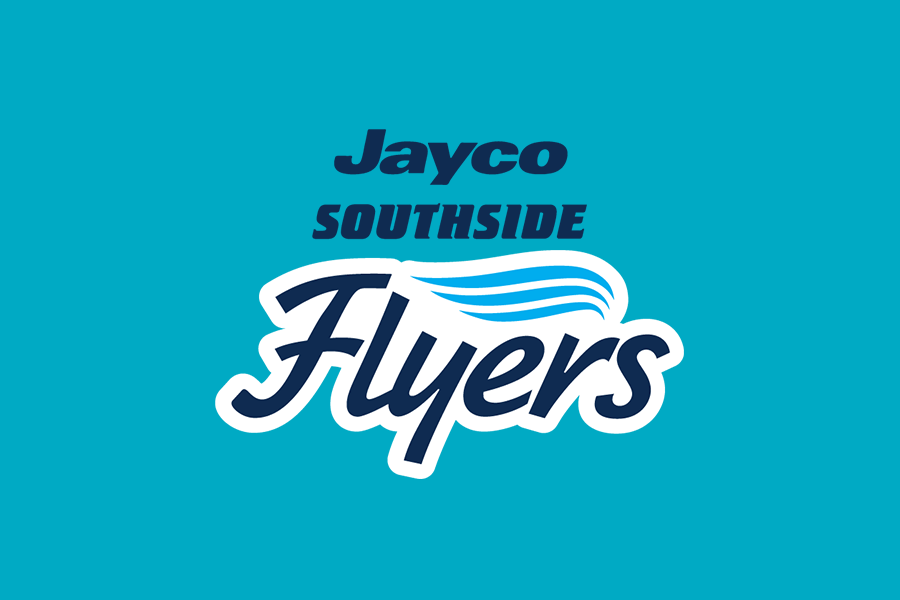 February 19, 2023 | Southside Flyers news
Sunday afternoon at the State Basketball Centre saw the Southside Flyers display some of their best basketball for the season, beating the Perth Lynx out 102-83 to retain second position on the ladder and pushing the Lynx outside the top four.
The Flyers played like they had everything on the line from the get go till the very end, leading by 30 early in the final quarter, through high energy on defence and team chemistry on offense.
As usual, there was contribution from every player on the team, with some standout performances from Carly Ernst (21 points and seven rebounds), Bec Cole (19 points and seven assists), Maddy Rocci (15 points), Kayla Thornton (15 points) and Sarah Blicavs (12 points and 11 rebounds).
The Flyers easily won the assist battle, dishing out 21 to the Lynx's 12, with plenty of easy baskets coming from sneaky cuts to the hoop. At this point of the season, with only two games left to play, gelling as they were, is exactly where the Flyers want to be heading into finals.
Setting the tone right from the first jump ball is also crucial to the Flyers finals hopes, which is exactly what they did on Sunday, dominating the first quarter 35-16 as Carly Ernst led the charge with nine points of her own. The team shot five from seven three pointers, while forcing tough shots for Perth, to build a lead that ultimately couldn't be recovered for the rest of the game.
Comfortably beating a team like the Lynx, who had their own 26-point win against Adelaide recently, is no easy task and shows that the Flyers belong as one of the favourites to hoist this year's trophy.
Getting a win in yet another blockbuster game on Wednesday against the Boomers, who are a potential match-up come finals time, is a chance to keep this ball rolling even further into the post-season.