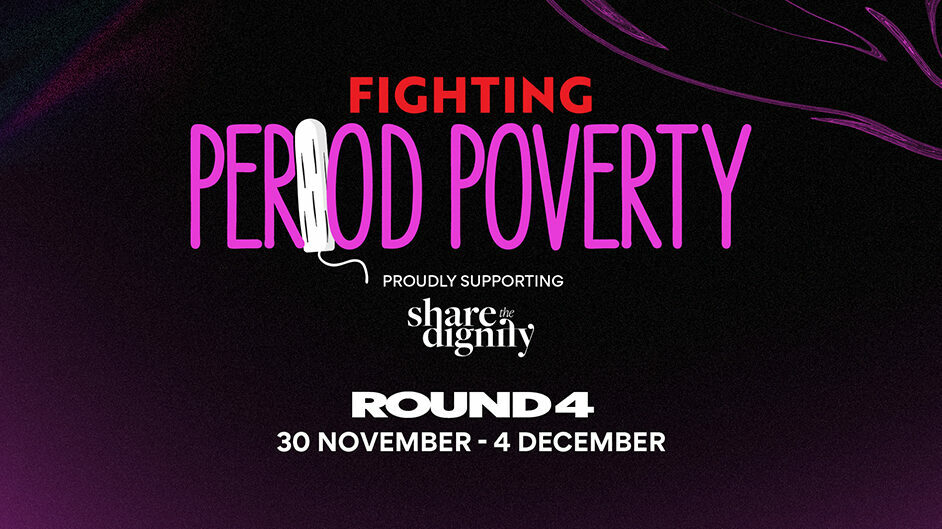 November 28, 2022 | Southside Flyers news
As the WNBL's inaugural "Fighting Period Poverty" round approaches, the Southside Flyers are helping raise awareness about period poverty in Australia through national charity Share the Dignity's "It's in the Bag" campaign.
Period poverty refers to the lack of access to sanitary products, menstrual hygiene education, toilets, hand-washing facilities and waste management. The initiative aims to raise awareness about period poverty in Australia, normalise conversations around periods, and provide products for those in need.
Flyers players have supported the cause by donating bags filled with essentials items for the "It's in the Bag" campaign in order to help women and girls who are impacted, and are encouraging others to get on board.
"All the players are keen to support this important cause and support our fellow Australian women and girls.  Access to period products is a right, not a privilege, and we hope our actions encourage others to support the cause because no person should ever go without these essentials," said Flyers captain Aimie Rocci.
All WNBL teams will wear special "Fighting Period Poverty" t-shirts during warmups for all round 4 WNBL games. There will also be Period Product Donation boxes located at all home games, including our State Basketball Centre on Thursday, for anyone who wishes to contribute to period poverty.
"All you have to do is donate a bag full essential items such as shampoo, conditioner, pads and tampons, and these will be distributed to women in need just in time for Christmas," said Aimie.
"Share the Dignity want to ensure women, girls and those who menstruate, who are waking up in domestic violence refuge or homeless shelters on Christmas, feel a little bit of love and hope."
Click Here for tickets – Flyers v Sydney on Thursday December 1.