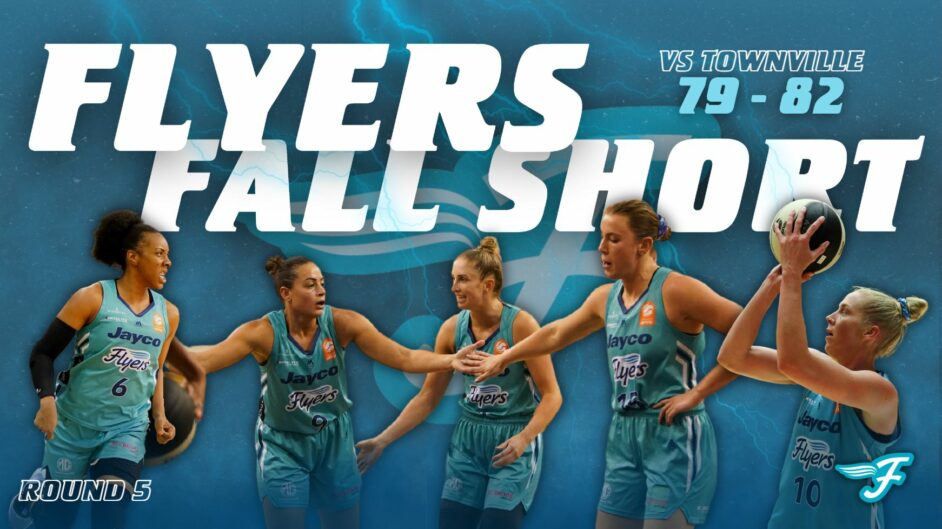 December 11, 2022 | Southside Flyers news
Flyers miss the win after a strong finish at home.
The Flyers undefeated home game streak has come to an end after a down-to-the-wire finish at the State Basketball Centre on Saturday, losing to the Townsville Fire 79-82 on a quick back-up after a win in Perth on Thursday night.
The Flyers displayed a valiant effort in the last quarter, fighting back from a ten-point deficit to bring it to within three points, led by Southside player of the game Maddy Rocci, who had 10 of her own in the period alone. But the Flyers weren't able to find a good look from three ro force overtime with the clock counting down.
Lauren Jackson was a late out after her dominant performance in Perth, meaning some last-minute changes had to made to compensate for the size challenges the team faced, losing the rebound battle 32-41, which told the story of the end result.
"I'm pleased that we came and we fought back in that last quarter, I would've hoped we had played a little bit better before then but Lauren (Jackson) being out of the team at the last minute sort of changes the way you are going to attack things," said Coach Cheryl Chambers.
"She's pretty unique, she's not like any normal player, so you do play a little different. Where you do think you have your advantages all of a sudden changes, so there was a little bit of us getting used to that," Cheryl added.
Despite the loss the usual suspects starred for the Flyers, as Kayla Thornton put up 21 points (11 in the first), Maddy Rocci with 18, and Bec Cole with 12 in the second quarter alone and six assists.
The Flyers have shown they can compete with the top teams in the competition, and continued to show their heart right to the very end against Townsville. There may have been signs of fatigue from having to catch an early morning flight back from Perth on Friday, but they still remain in the top four and are staring down the top of the ladder.
The Flyers will look to bounce back when they take on the UC Capitals in Canberra on Sunday December 18, followed by the Bendigo Spirit in Bendigo on Friday December 23.
Next home game – Flyers vs UC Capitals
Saturday December 28
5:30pm
State Basketball Centre
Click Here to purchase tickets.