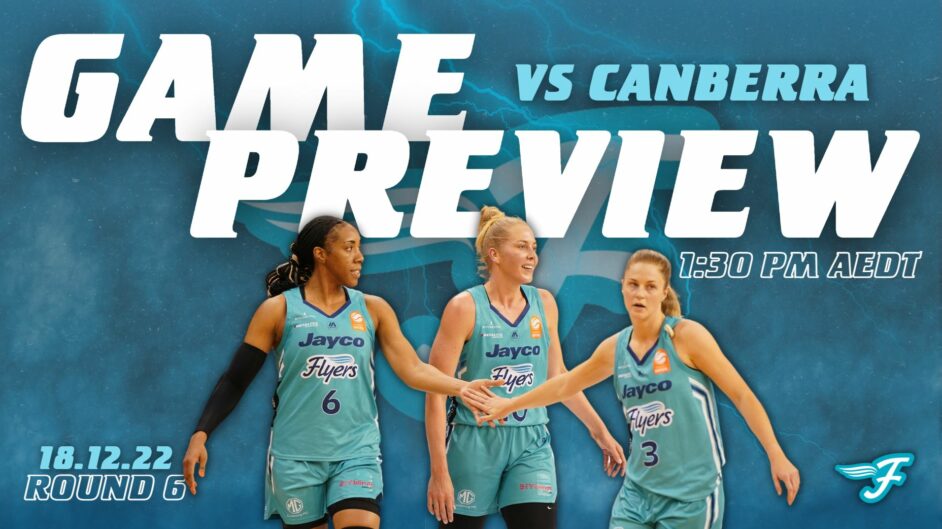 December 17, 2022 | Southside Flyers news
Flyers looking for consistency to finish the year
The Flyers head to Canberra looking to, not just get back on the winning list, but to get back on a winning streak after the up and down results of recent weeks.
After the season opening victory, it has been a case of win one, lose one for the Flyers over the last six games, including the last round when the Flyers enjoyed a victory in Perth on Thursday night and then lost at home to Townsville on Saturday. At least on the current trend it is time for a win in Canberra, but the team is keen to ensure a victory is the start of more consistent results.
"This is an important game for our team, we not only need to get another victory, we need to ensure we start well and then play out the entire game. While we had to make last minute changes against Townsville which certainly altered our game plan, our start was very disappointing. The way we fought back was positive and that is what we need to bring for the entire game," said Flyers Coach Cheryl Chambers.
Sunday's game promises to be an emotional one with Lauren Jackson returning to Canberra to play against the team (UC Capitals) she not only played for but won 4 Championships and 4 MVP Awards. Her WNBL career prior to this season with the Flyers was with Canberra and there is sure to be a big crowd on hand to see the 'return' of LJ to the Canberra court.
As well as consistency in the games, consistency in the line-up has also been an issue this season, with a number of players missing games due to injury or illness. Continuity is important for the players and with two games prior to Christmas and a home game on December 28, the team will be hoping to have everyone available as they strive for greater consistency and positive results to finish the year.
While the team for Sunday's game against the Caps has not been finalised, Lauren Jackson, who missed the last game, appears to be a certain starter.