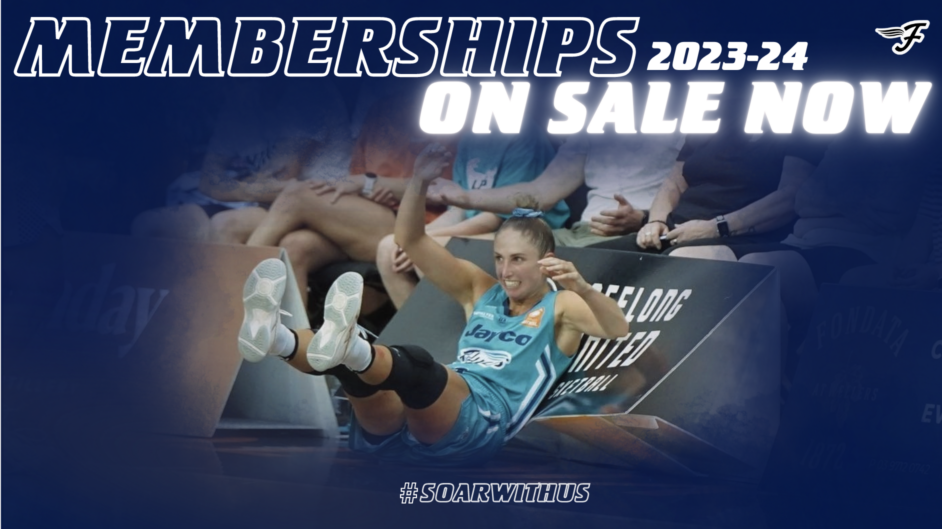 August 20, 2023 | Southside Flyers news
Flyers Membership for the 2023/24 WNBL season is now on sale. Purchase now!
The very best seats for all 9-home games scheduled to be played at the State Basketball Centre are now on sale. Following the exciting first season at the new home of the Flyers, the incredible interest in season membership tickets has been amazing. And the prices remain at a most affordable level, particularly for children, as the Flyers continue to focus on accessible family entertainment.
A bonus in the new season will be the exclusive membership area with member only content including a special video podcast featurng the players and key people involved with the team.
All game day membership include a reserved seat so your seat will be waiting for your arrival at each of the nine Flyers home games.
Membership options include the Hollywood row seats courtside, Gold Membership – the best seats in the stands, Flyers Membership and a new Beyond the Court membership for those who want to be part of the Flyers family but are unable to get to games.
Flyers membership is for everyone and makes a great present.
Buy 2023 Jayco Southside Flyers Season Tickets!