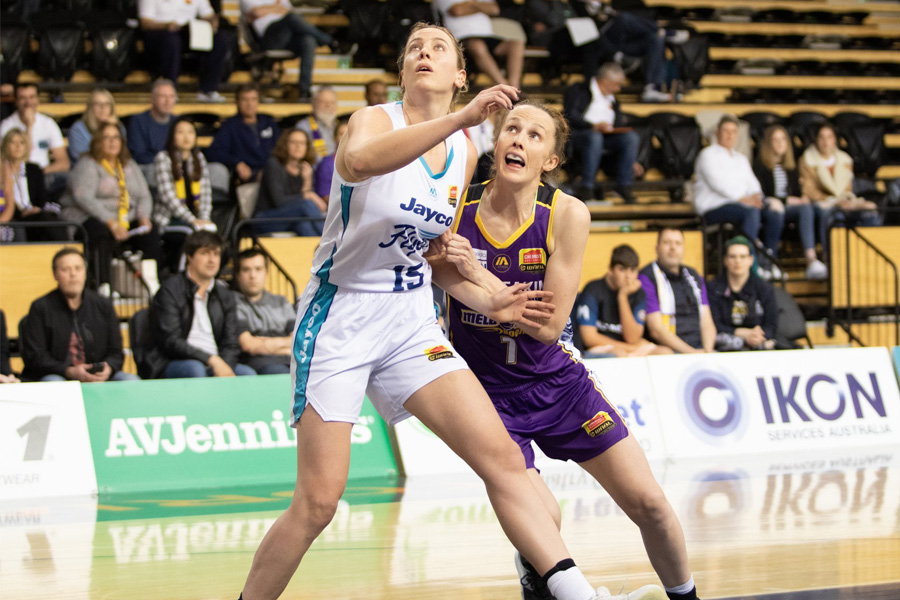 October 7, 2019 | Southside Flyers news
The Flyers wrapped up their WNBL Preseason with a big win over arch-rivals Melbourne on Saturday night, rebounding nicely after a home loss to Bendigo on Thursday.
JOIN THE FLYERS FAMILY WITH A WNBL20 MEMBERSHIP TODAY
Our first outing at the State Basketball Centre was a superb one as both teams put on a show for a solid preseason crowd, putting them on the edge of their seats as the Flyers ran out 70-66 victors.
This was in big contrast to Thursday night's clash with Bendigo who were simply too good at Dandenong Stadium. While it was a tight contest early on our Flyers couldn't get their offense flowing at home as we fell 73-56.
Chemistry issues with this new-look team were evident throughout as our players begin to learn how each other play, something you would obviously expect in a preseason outing. But while Coach Chambers would be fine with those offensive growing pains it was our defence she was visibly frustrated with, calling multiple timeouts after strong Bendigo runs.
That defence would be tightened and refined by the time we got to the State Basketball Centre on Saturday night. The Boomers got out to an early 30-11 lead in the first quarter (leaving us a bit panicked!) but from there our Flyers stars put the clamps on, allowing Melbourne to score just 36 more points for the other three quarters.
BE HERE FOR EVERY FLYERS HOME GAME! BUY YOUR MEMBERSHIP TODAY
We ended up running the Boomers off their own homecourt, with fast-paced play and superb offensive rebounding giving us an extra 10 possessions despite shooting slightly poorer than Melbourne. Bec Cole & Aimie Clydesdale also did a fantastic job of locking down their Boomers counterparts as the Boomers Garrick & Allen shot a combined 7-22 from the field.
Preseason is in the rear-view mirror Flyers Family and we're now driving towards a huge Season Opener this Saturday night! Get ready; our Southside stars are ready to put on a show against the Townsville Fire, kicking off a new-era of women's basketball at Dandenong Stadium.
Tickets are now on-sale for this WNBL Round 1 clash with great options available for every group, family and team. Grab yours today and prepare to #WatchUsSoar in our first-ever WNBL season!
WNBL SEASON OPENER – SOUTHSIDE FLYERS VS. TOWNSVILLE FIRE
When: Saturday 12 October @ 7:00pm
Tickets: Now available via Tixstar
Doors Open: 6:00pm
Where: Dandenong Stadium