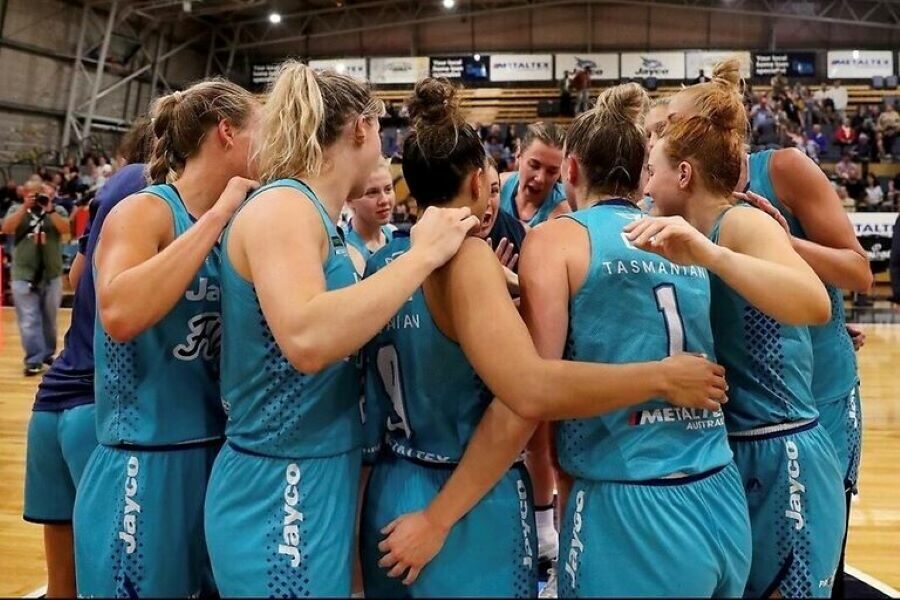 January 7, 2022 | Southside Flyers news
Southside Flyers have been ranked Australasia's 16th best sporting club for 2021 as part of an annual analysis of sporting teams in Australia and New Zealand, recognising the strongest franchise.
The Flyers were the only WNBL team in the top 25 and the 5th ranked women's sporting team overall, behind the A-League W team, Sydney FC (5th overall).
Three basketball clubs were ranked in the top 25 with Perth Wildcats (6) and Melbourne United (9) joining Southside Flyers 16). The number one ranked club in 2021 was Sydney FC in the A-League. Victoria's top ranked team was Melbourne Storm (4), followed by Geelong Cats (7).
"Our objective since day one is to be a leader in women's sport in Australia.  This recognition supports the work that has been done by the players, coaches, and the staff., as well as the support and engagement of the supporters of the Flyers, over our first two seasons.
"We will continue to strive to be a leading team and importantly to create mentors and role models, a team that is involved with the wider community, a team that inspires females to be involved in sport," said Gerry Ryan, owner of Southside Flyers.
For many judging the best sporting club across Australia and New Zealand is very subjective. For Australia's best sporting team award, Platinum Asset Management in conjunction with GAIN LINE Analytics, use an analytical approach to assess the performance of each club.
Every game in every sport that conducts an ongoing home/away or equivalent competition was analysed subject to the competition meeting specific criteria. Around 1400 individual match results from 16 different competitions were included from the most recent season.
168 teams across 16 competitions were analysed for the 2021 Award: 95 Men's Teams, 59 Women's Teams and 14 Open Teams.
Competitions and Teams
AFL – 32
Cricket – 29
Soccer – 21
Basketball – 17
Rugby Union – 17
Rugby League – 16
Baseball – 8
Netball – 8
Ice Hockey -5
eSports – 14
The Top 25 consisted of 14 Men's Teams, 10 Women's Teams and One Open Team.