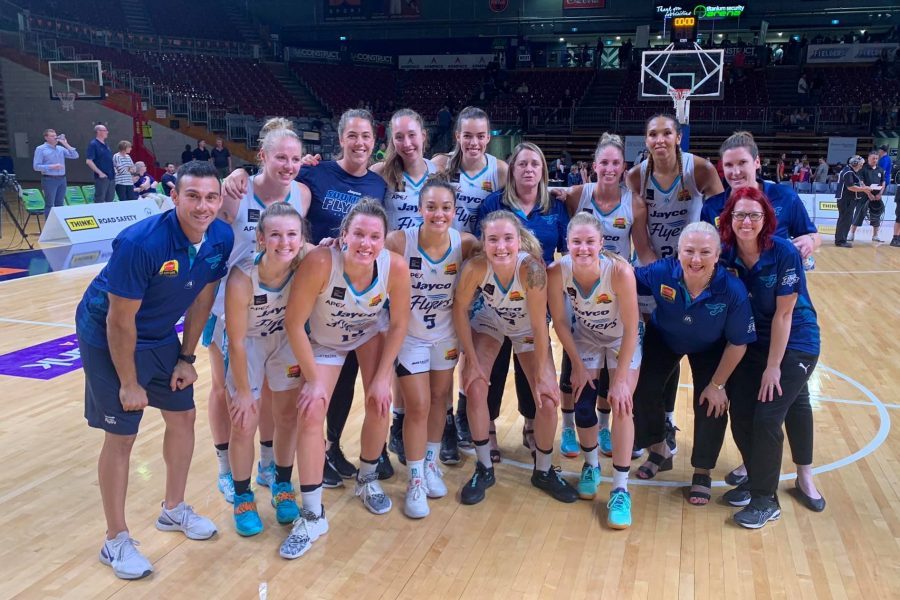 February 26, 2020 | Southside Flyers news
After finishing on top of the table (17-4) after the regular season, and wining two tight games against Adelaide Lightning in the semi final series, the Southside Flyers are into the Grand Final series in their very first season in the WNBL.
We know the first game of the WNBL Grand Final series will be played at home, at Dandenong Stadium, on Sunday 1st March at 5:00pm. Tickets now on sale. What we don't know is who the Flyers will be playing. UC Capitals host the Melbourne Boomers in Canberra tonight, (Wednesday) to decide who will join the Flyers in the 'Big Dance'.
A Grand Final appearance in your first season of the WNBL is a wonderful achievement, but the Flyers want to take the next step and make year one a championship season for the new club.
"It has been a fantastic first season for the team, however there is still more work to be done. Earning the right to play in the Grand Final series is fantastic but that is just the start, we want our first journey in the WNBL to be a complete success," said Flyers' coach Cheryl Chambers.
During the regular season the Flyers defeated the Boomers in their three games, the first two games were 7-point margins, while the third game in January was a tight 2-point victory for the Flyers.
The Capitals were the first team to defeat the Flyers in WNBL history when they had a 19-point victory at Dandenong Stadium on November 11, bringing the Flyers six game winning streak to start their life in the WNBL to an end. In Canberra in mid-December the Flyers were too good, winning the second game by 5-points, while the Capital had a commanding 24-point victory in mid-January in the final match-up between the teams during the season.
No matter who the opponent is, the regular season results will count for nothing. This is the Grand Final and the Flyers will be desperate to get the two victories to win the title.
Tickets are now on sale for the first game in the Grand Final series being played on Sunday 1st March at Dandenong Stadium at 5:00pm. Click here to purchase.