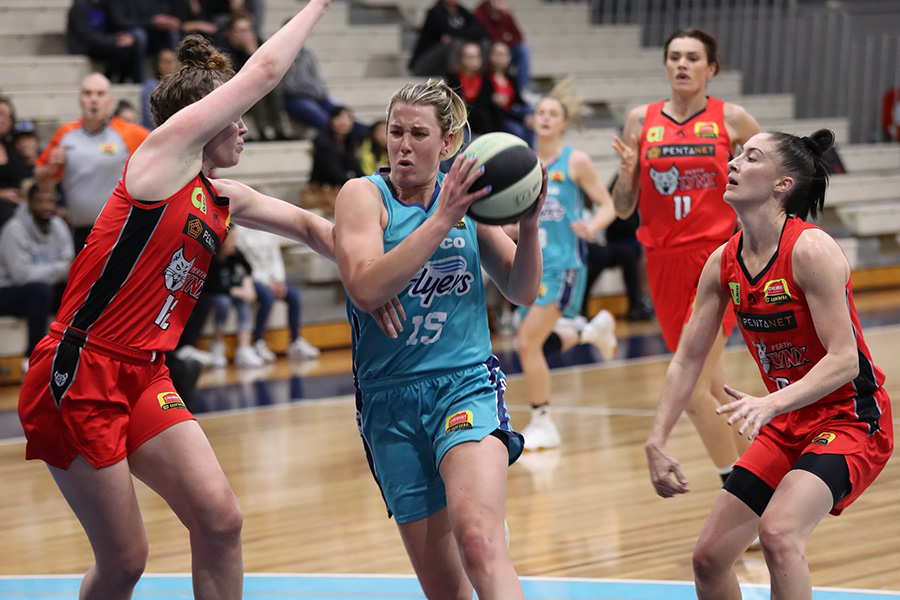 January 2, 2020 | Southside Flyers news
2020 is here and that means the Southside Flyers are back in action!
After an extended Christmas break our Southside stars will be heading west for Round 12, taking on the Perth Lynx on Friday followed by an Adelaide stopover on Sunday for a clash with the Lightning.
This will be the first Flyers game since Saturday 21 December's home matchup with the Sydney Uni Flames. The shorthanded Flyers lost that game without the injured Jenna O'Hea and Mercedes Russell, and will be keen to get back on the winners list.
The same can be said for the Perth Lynx however as they come off a beatdown 76-59 loss given to them by the Canberra Capitals. They simply couldn't find the basket in that clash shooting just 28%, something they'll need to do better if they're to keep up with the Flyers' league leading offense.
Keeping up is something the Lightning have already been doing, winning three of their last five games and solidifying the 4th spot on the WNBL ladder. One of those victories was against the defending champion-Capitals, holding the Canberra offense to just 34% shooting in a very impressive display,
They will no doubt be keen to knock off another one of the league's top teams this Sunday when our Flyers come to town but if history is anything to go by that may be unlikely. The Lightning through everything they had at the Flyers in their December 1st game but still came up short, allowing Southside to score a scorching hot 91 points in a five point defeat.
It's going to be a tough roadtrip Flyers Family but with all of the rest we've had we are refreshed and ready to take it to the rest of the competition! Be sure to keep with all of the action on the WNBL Livestream page, this weekend is going to be fun!
NEXT FLYERS HOME GAME
SOUTHSIDE FLYERS VS. UC CAPITALS
When: Sunday 19 January @ 5:00pm
Tickets: Now available via Tixstar
Doors Open: 4:00pm
Where: Dandenong Stadium, 270 Stud Rd, Dandenong North