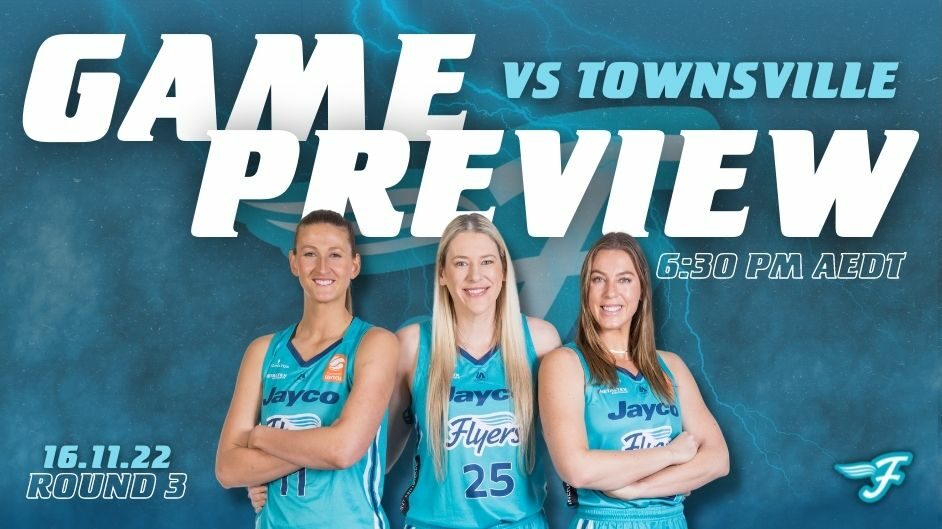 November 16, 2022 | Southside Flyers news
The Southside Flyers will be aiming for a third consecutive victory to start the season when they fly to Townsville to take on the Fire at their new stadium, the Townsville Entertainment and Convention Centre, on Wednesday evening.
After playing off in the 2020 Grand Final, both teams look like they have bounced back from disappointing finishes last year, with both going into the game undefeated. The Flyers will have to bring their A-game this week against a Townsville side that had a very convincing 104-68 win against Canberra in round one, followed by their round two victory against Adelaide.
Southside has put emphasis on the defensive side of the ball this season, and their determination will be needed coming up against the scoring prowess of Townsville's Laura Nicholson and Tianna Hawkins, who are second and third respectively in scoring averages across the league.
Kayla Thornton has led the charge for the Flyers with her offensive aggression so far, averaging 18.0 points, but the team has displayed good fundamental basketball sharing the scoring load.
Despite shooting the lights out from deep in round one, they struggled to put the ball in the hoop in their win against the Boomers due to the heavy defence from both teams. Flyers head coach Cheryl Chambers says they will look to get the ball down low for better shots and hone their offensive game plan going forward.
"It's still a work in progress, to be honest with you… but we'll really be looking to pump the ball inside and get some connection between everyone, which is something we can continue to improve," Cheryl said.
"We'll be going with the exact same side, which is good as we can get some continuity and get to know more how we play together to play our best basketball."
Whichever team wins will go to 3-0, and will no doubt give an indication of both sides' title contentions. If the Flyers can maintain their effort on defence, like the round two game against the Boomers, while pushing the pace up the other end to get better looks, they may be able to hold off the Fire to keep their perfect start going.
"It will be a bit of a battle, they're a really talented team that is well organised, but it should be a cracker game for the people on the sidelines and a high-scoring affair," said Chambers.
Flyers away to Townsville Fire
Wednesday November 16
6:30pm (AEDT Time)
Live on ESPN