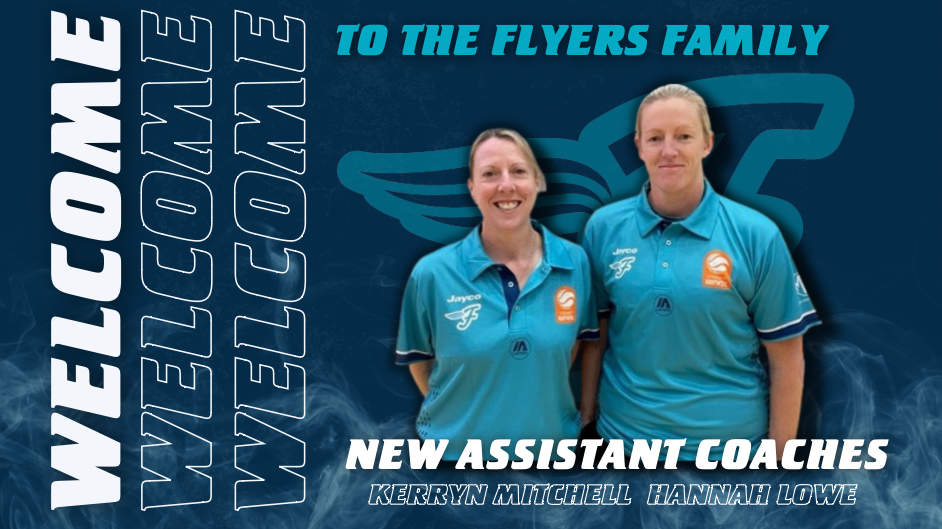 October 11, 2022 | Southside Flyers news
Kerryn Mitchell and Hannah Lowe join the Flyers
The Flyers have added to the coaching team this year with the appointment of Kerryn Mitchell and Hannah Lowe in assistant coaching roles. They will join Assistant Coach Belinda Snell and Head Coach Cheryl Chambers in guiding the team for the 2022/23 WNBL season.
Kerryn and Hannah have vast basketball experience, both playing and coaching and have a great insight into the game.
Kerryn played with a number of clubs in the WNBL and also in Europe during a very successful career. Her coaching career commenced in the junior program at Frankston and has seen her progress to senior assistant the head coaching roles, as well as coaching Victorian U20 Women's teams. In 2022 she was awarded Youth League Coach of the Year.
Hannah played her junior basketball at Nunawading Spectres and has also had great coaching experience, including in the NCAA Division 1 during the 2016/17 season. As well as coaching Australia's U18 Women's 3×3 team and the Victorian Women's U20 team, Hannah has been an Assistant Coach in the WNBL and a Head Coach with Kilsyth in the NBL1.
"We are delighted to welcome two quality people to the Flyers, two experienced coaches who really know the game and will provide great assistance and support to the playing group and play and important role in our training and game days," Cheryl Chambers said.