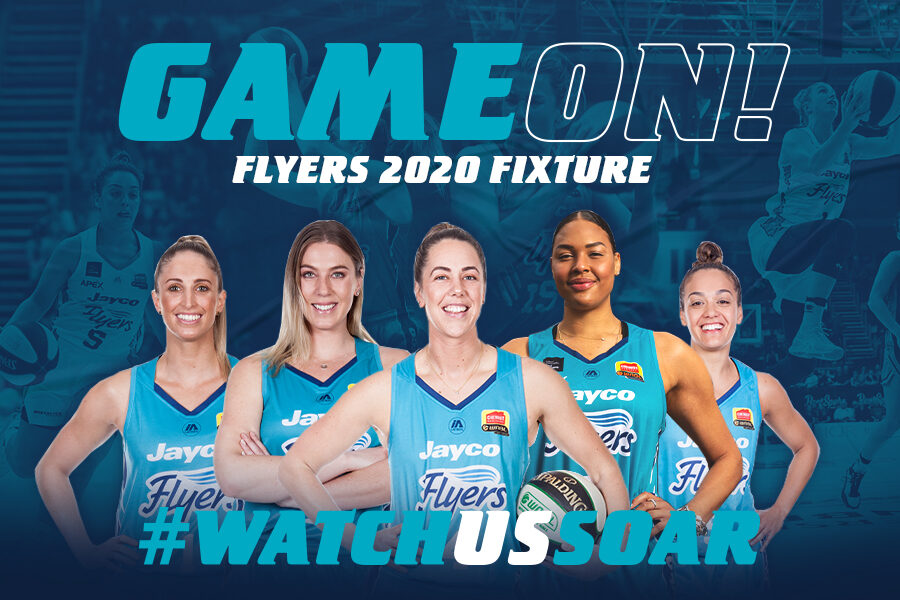 October 28, 2020 | Southside Flyers news
The 2020 WNBL season is being promoted as a season like no other and Southside Flyers will play three games in four days to commence a revised season that will see 60 WNBL games played inside six-weeks in North Queensland.
The Flyers will open their 2020 season in Townsville against Bendigo on Thursday November 12 before games against the Boomers on Saturday November 14 and Sydney the following day, Sunday November 15.
VIEW THE FULL CHEMIST WAREHOUSE 2020 WNBL FIXTURE HERE
"The entire season is going to be different and the start will be a great challenge, not just for us but for a number of teams who have a similar schedule in the first few days. There will be no excuses and we are looking forward to getting the season started and making the most of our opportunities," said Flyers coach Cheryl Chambers.
While games will be played in Townsville, Cairns and McKay, the Flyers will only be playing in Townsville and Cairns.  The team will play the first five games in Townsville before moving to Cairns to play seven games, including the opening WNBL to be played in the Cairns Pop-Arena in Far North Queensland and then return to Townsville for the final two games of the regular season.
SUPPORT THE FLYERS AT HOME – BECOME A BEYOND THE COURT MEMBER TODAY
The finals will be played in Townsville with the semi-finals to be played on Wednesday December 16, the Preliminary Final on Friday December 18 and the 2020 WNBL Grand Final will be played on Sunday December 20.
Tickets will be available for the games in line with the Queensland Government's indoor venue capacity rules which require a COVID-safe plan for each event. Ticketing information will be released by the WNBL later this week. Broadcast details are also expected to be announced very soon.
Click Here for 2020 Flyers Memberships
Click Here for the Southside Flyers 2020 Fixture
Click Here to sync the 2020 Chemist Warehouse WNBL Season Fixture