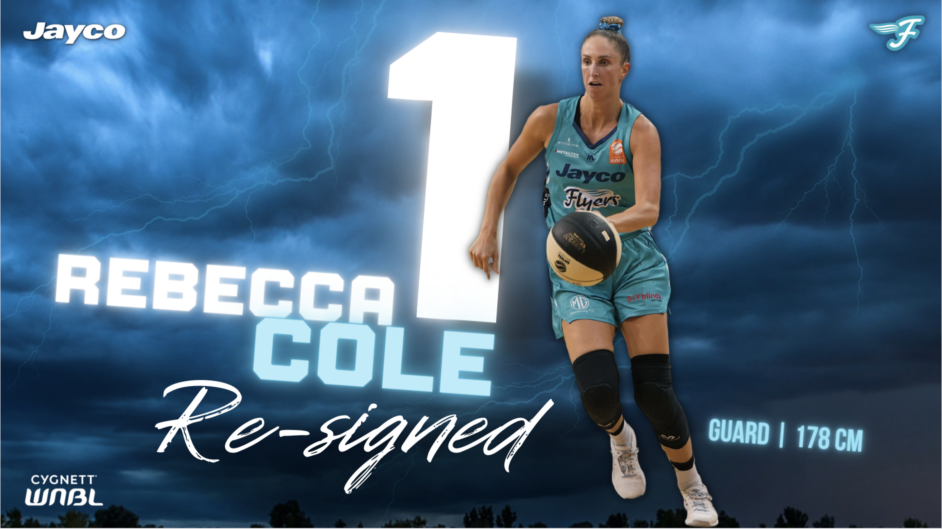 July 20, 2023 | Southside Flyers news
Bec Cole set to 'Fly' again in 2022/23
Having been part of the Flyers when the team was first established, Bec Cole will be "Flying" again in WNBL 24 when the Flyers seek to go all the way.
A true fan favourite, her heart and soul performances in the Grand Final series, where she left it all on the court and top scored with 20 and 26 points, only added to the fans love for 'Our Bec'.
"I can't wait to get back on the court with the Flyers this season to have the chance to go one better. And it has been great to have so many supporters asking about the team and hoping we win the Championship," Bec said this week while preparing for the NBL1 finals with Waverley Falcons.
"It is going to be very exciting this season. We will have a few changes to the team, which will add to the anticipation, and it will be great to be back at the State Basketball Centre again. Our fans create a fantastic atmosphere and have certainly made it a real Flyers home court," Bec added.
Flyers coach, Cheryl Chambers said Cole is a key player and an inspirational leader for the Flyers.
"Bec continues to drive the standards at training and in games and her passion on the court is something our fans love to see. Her performances in the Grand Final series highlighted her desire and commitment to the team and why our fans love watching her play. She certainly leaves it all on the court," Cheryl said.
Bec continues to work with Lymphoma Australia, working closely with the organisation as an ambassador to build awareness and advocacy campaigns to support their work.
Look out for more player announcements soon and Flyers Membership will be released in August.