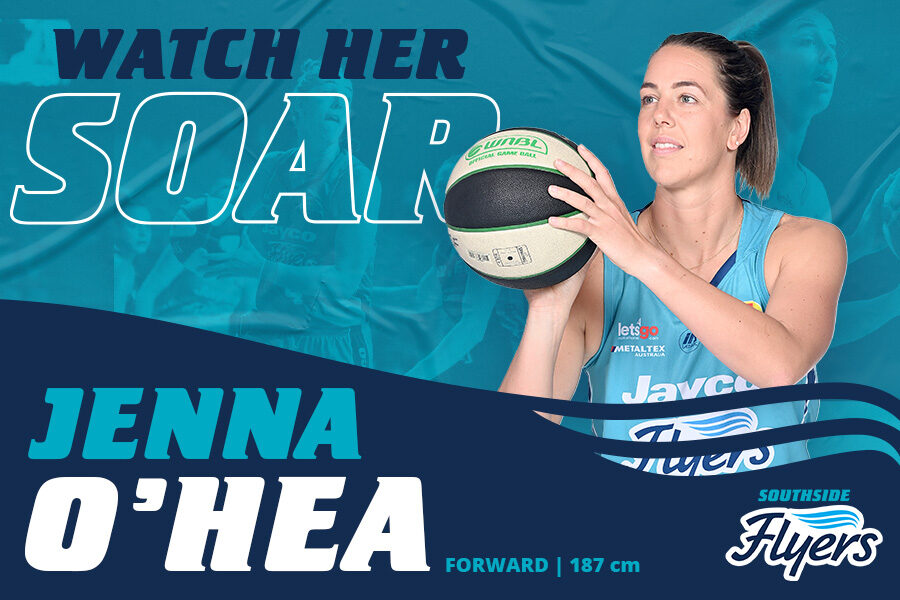 June 8, 2021 | Southside Flyers news
Inspirational Captain, Jenna O'Hea has confirmed she will be continuing her career with the Flyers for two more seasons.
A three-time WNBL Championship player, Jenna captained the Flyers to last season's WNBL Championship displaying her inspirational playing and leadership qualities returning from a knee injury for the Grand Final in Townsville.
One of Australia's most successful basketball players, her career highlights include playing in the WNBA and captaining the Australian national team, the Opals. Jenna was recently selected in the Australian team for the Tokyo Olympics and will once again lead the team in what will be her second Olympics.
"Last season's WNBL Championship was a real highlight of my career. Playing the season in a hub in North Queensland added to the challenge and after losing the Grand Final the previous year we were determined to go one better. There was a real feeling of satisfaction when we got the job done.
"Now the challenge is to repeat that success, albeit with some changes to our team, in what promises to be a very competitive season," Jenna said.
Flyers Coach Cheryl Chambers is obviously delighted Jenna is back with the Flyers for two more seasons.
"Jenna is the type of player and person you build a team around. She is a wonderful leader on and off the court and we are fortunate to have our national team's captain here at the Flyers. Her courage was displayed last year when she returned from injury to play a key role in our Championship win as a player and a leader. Jenna sets the standards and tone for everyone at the Flyers," Cheryl said.
Further announcements on the Flyers roster for the 2021-22 season will be confirmed over the coming weeks.
Register your details now and get all the latest news from Your Flyers – click here.