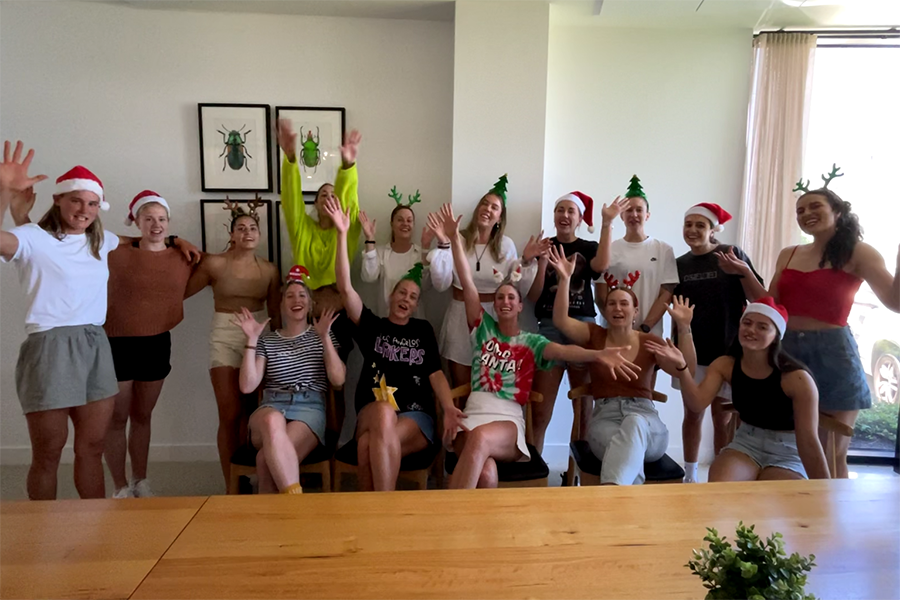 December 24, 2021 | Southside Flyers news
The Southside Flyers delivered a special Christmas present for the Flyers Family in the final game of the year at Dandenong Stadium on Thursday evening with a thrilling come from behind victory against Townsville Fire.
The win ensured the Festive Spirit from the team Christmas lunch earlier in the week continued as we head into the Christmas break.
While celebrating their Christmas lunch, the team made a special message for the Flyers family.
From everyone at the Flyers – Merry Christmas and a safe and Happy New Year!
FLYERS FIRST HOME GAME IN 2022
Southside Flyers v Perth Lynx
Thursday January 6th – 7:00pm Tip Off
Dandenong Stadium
TICKETS: https://rd5-southsideflyersvsperthlynx.intix.com/