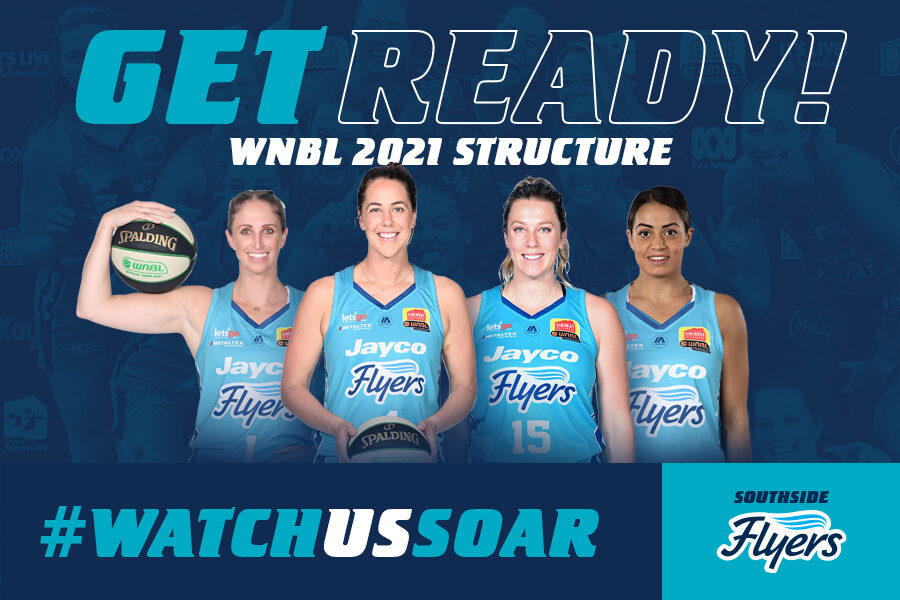 August 11, 2021 | Southside Flyers news
With the announcement of the 2021-22 WNBL season, and the Olympic campaign over, the Flyers focus is firmly on defending the WNBL Championship won in November last year. In great news for supporters, Basketball Australia has confirmed the 2021-22 WNBL season will return to a 'normal' full home and away season with team playing 21 games.
Click here to register for Flyers Membership
The season is schedule to commence in the first week of November with the final round to be played in March. The finals series will return to a three game format for both Semi Final and Grand Final Series with the Grand Final Series scheduled to be played between 26 March and 2 April 2022
There will be a two-week pause of the season in February to allow the Australian Opals to participate in the FIBA World Cup Qualifiers which are likely to be played in Europe.
Basketball Head of Women in Basketball, Lauren Jackson the WNBL was looking forward to resuming a full season.
"We are excited to announce a full home and away schedule to allow fans to see their teams play at their home stadiums.
"COVID-19 has thrown us some curve balls of late and we are looking forward to resuming a full season with all safety protocols being adhered to. We understand that there may still be issues with border closures upon outbreaks and we are planning alternate scenarios keeping the well-being of our players, officials and fans top of mind."
2021-22 WNBL season:
Opening Round: 6 – 7 November 2021
Final Round: 10 -12 March 2021
Semi Finals Series: 16-23 March 2022
Grand Final Series: 26 March – 2 April 2022
Each team will play 21 x Regular Season games
Broadcast details and the full fixture for the 2021-22 WNBL Season will be released in due course.
Flyers Membership will be launched when the full fixture is released.
Click Here to Register now to receive Membership information as soon as it is released.