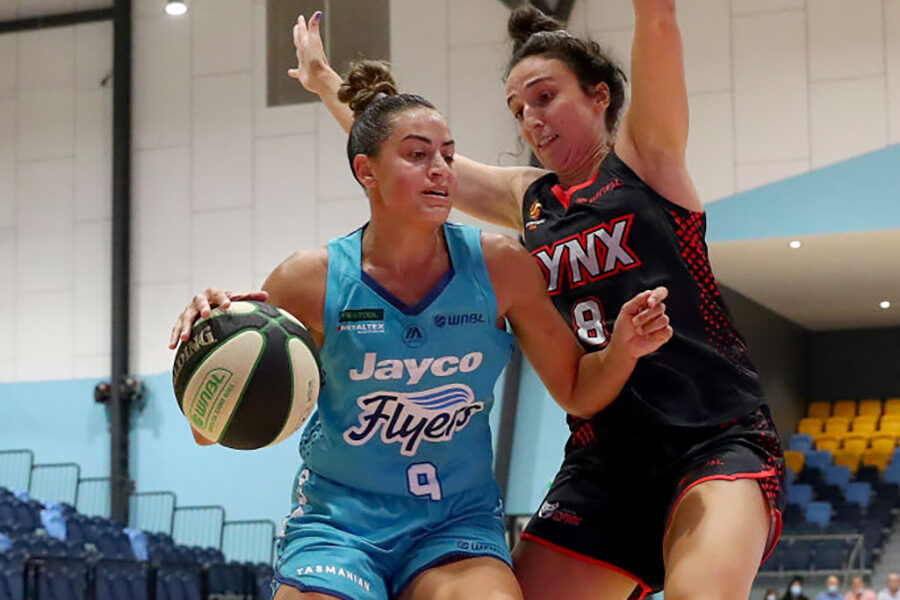 January 26, 2022 | Southside Flyers news
After some COVID-delays your Southside Flyers are FINALLY back at Dandenong Stadium and are pumped up to play in front of their home fans, taking on the Perth Lynx in what will be an important Round 9 clash.
Both teams will be hungry for a win with Perth looking to keep their hot start to the 2021-22 season rolling and our Flyers ready to get back on the winner's list after dropping four of their past five games.
GET BEHIND YOUR FLYERS – BUY YOUR GAME TICKETS FOR ROUND 9 HERE
The Lynx didn't play a game until after New Year's Day while they await WA's border changes but have been impressive despite a packed schedule, frequently playing double up games in each round to make up for missing the initial start to the season. This has allowed them to develop a strong rhythm on the court, something our Flyers have been missing.
With the amount of COVID interruptions the Flyers have had you'd forgive them for not developing that rhythm so far this season. They now approach this Round 9 contest with their full starting lineup, with Maddison Rocci, Cole, Blicavs, O'Hea and Bishop all ready to step up and take it to the Lynx today. If this core group can start gelling and playing consistant minutes together we'll be sure to see more Ws on the board and our Southsiders climbing up the WNBL ladder.
To start making that climb they'll have to slow down the Lynx on offense. especially the frontcourt duo of Lauren Scherf and Darcee Garbin. Keep these Lynx bigs out of the paint and off the glass and we'll be right in what should be a nailbiting contest!
GO FLYERS!