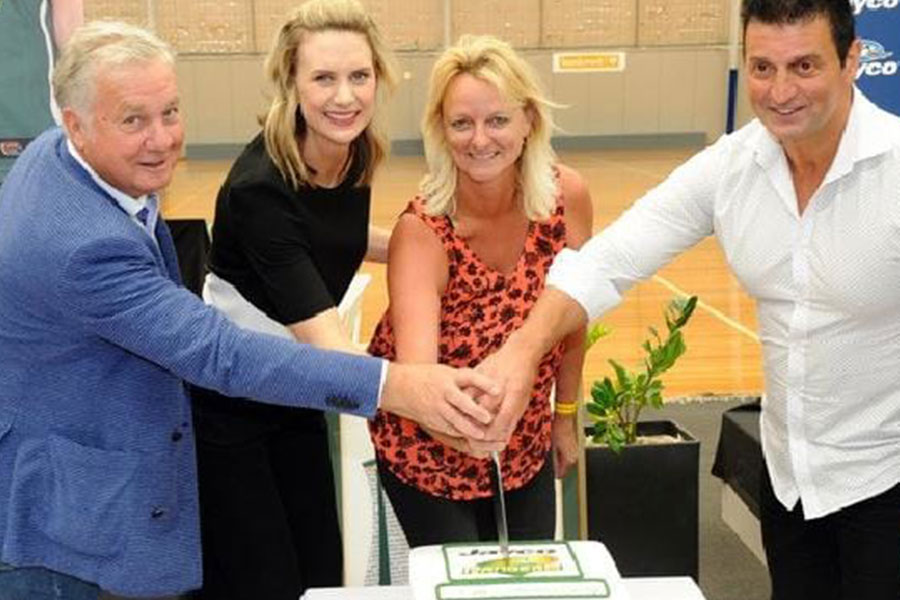 July 29, 2019 | Southside Flyers news
Gerry Ryan, the Founder and Owner of Jayco Australia, which is based in South Dandenong, is the owner of the new WNBL team, Southside Flyers. Gerry has had a long association with basketball and support of women's sport in Australia, including through Jayco Australia which has been the naming rights sponsor of the Dandenong WNBL team since 1997.
"Having been involved with the Dandenong Rangers and Dandenong Basketball Association for a long time, becoming the owner of the team is a natural progression. I am passionate about women's sport and this is a personal investment in women's basketball," said Mr Ryan.
"We are committed to create a team with support from the Dandenong region and beyond; from the beachside suburbs of Melbourne and the Mornington Peninsula through to the Dandenong Ranges, Gippsland and further. Importantly the team will be involved in the wider community," added Mr Ryan.
Gerry Ryan has been a major supporter of a number of sports, individually and through his company, he has been a major supporter of women's sport in Australia for over 25 years.
This support of women's sport commenced back in 1992 through Jayco when he supported a relatively unknown female cyclist, Kathy Watt, in her preparations for the Barcelona Olympics. As well as the 21-year partnership with the Dandenong Rangers, Jayco was the naming rights sponsor of the entire Australian women's national basketball program, including the National Team, the Australian Opals, for eight years from 2010.
The words of one of Australia's greatest ever basketballers, Penny Taylor, speaking at the Dandenong Rangers 25 Year Anniversary in 2017, outline the support and impact Gerry Ryan has had on women's basketball and the respect in which he is held.
"I feel so lucky to have been part of an amazing organisation with a leader in Gerry Ryan who loves women's basketball and has shown consistent passion and support.
"I was able to begin my WNBL career in an environment that encouraged me to work hard, focus on my dreams and be surrounded by people who love the game.
"I'll be forever grateful to Gerry and the Dandenong Rangers organisation."
The Southside Flyers provide a fresh face for Australia's elite basketball competition and Gerry Ryan will help drive this fresh start with plans that will provide a completely new look for basketball and women's sport and involve supporters and the community.