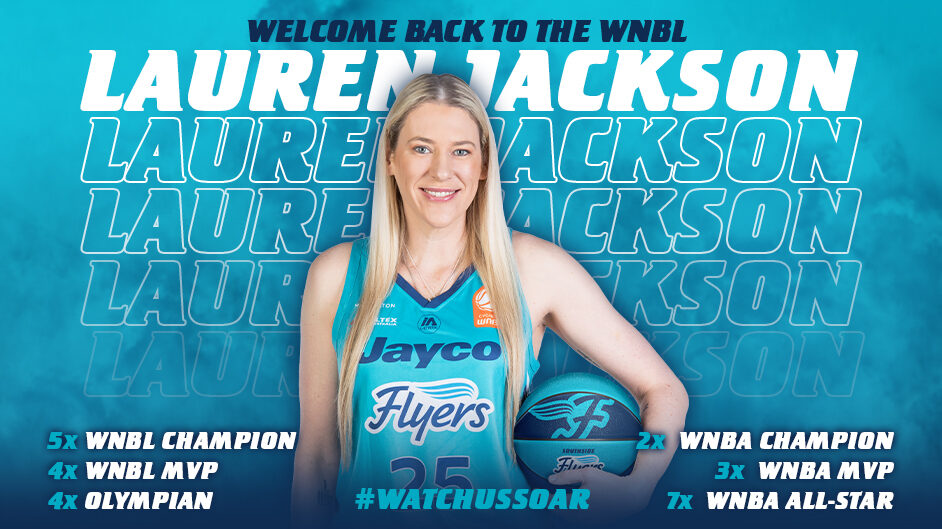 November 4, 2022 | Southside Flyers news
Lauren Jackson to return to the WNBL with Southside Flyers on Saturday
Widely considered one of the greatest basketballers ever, Lauren Jackson, will be returning to the WNBL this Saturday night to make her debut with the Southside Flyers. Don't miss the opportunity to be part of history to see the return of Lauren Jackson on Saturday night.
Click here for tickets to the Flyers opening game.  All tickets must be pre-purchased online.
After her huge 30-point performance in the Opals bronze medal winning game in the FIBA World Cup, Jackson will be playing another season in the WNBL's elite competition to continue her tremendous career at 41-years-old.
Ongoing injuries forced Jackson to retire in 2016, but her remarkable comeback to elite basketball has been inspiring and she is now taking her talents to Southside to suit up for the Flyers.
The Hall of Famer's veteran leadership and determination, partnered with her textbook skills, will be a vital part of the Flyers' engine throughout the 2022-23 season after what was a very disappointing finish earlier this year.
Jackson's inclusion to the club is must-see, as her already remarkable legacy has the chance to be amplified as she attempts to add to her resume with a sixth WNBL title. Basketball fans will have the chance to see the "GOAT" in action, in person, inspiring another generation, just as she has in the past.
Not only will Flyers fans have the Australian basketball GOAT playing for the team this season, they will be able to watch her debut on our new home deck at the State Basketball Centre, a state-of-the-art venue with an upgraded spectator experience. The State BAsketball Centre will host nine Flyers home games throughout the season, allowing more spectators to be a part of this historic season as Jackson and the Flyers attempt to go all the way.
Lauren Jackson's long list of accolades include:
2 x WNBA Championships – 2004 and 2010
3 x WNBA MVP – 2003, 2007 and 2010
WNBA Finals MVP in 2010
7 x WNBA All Star
3 x WNBA Scoring Champion 2003, 2004 and 2007
Named in the WNBA 10th, 15th, 20th and 25th Anniversary Teams
Number 15 retired by her team the Seattle Storm
5 x WNBL Championships – 1999, 2002, 2003, 2006, 2010
4x WNBL MVP – 1999, 2000, 2003, 2004
4 x WNBL Grand Final MVP – 2002, 2003, 2006, 2010
6 x WNBL All Star – 1999, 200, 2001, 2002, 2003, 2004
4 Olympics – 2000 – Silver, 2004 – Silver, 2008 – Silver, 2012 – Bronze
4 World Championships – 1998 – Bronze, 2002 – Bronze, 2006 – Gold, 2022 – Bronze
Look out for the Flyers 'GOAT' T-shirts available exclusively at the Flyers first game on Saturday night at the State Basketball Centre for just $20.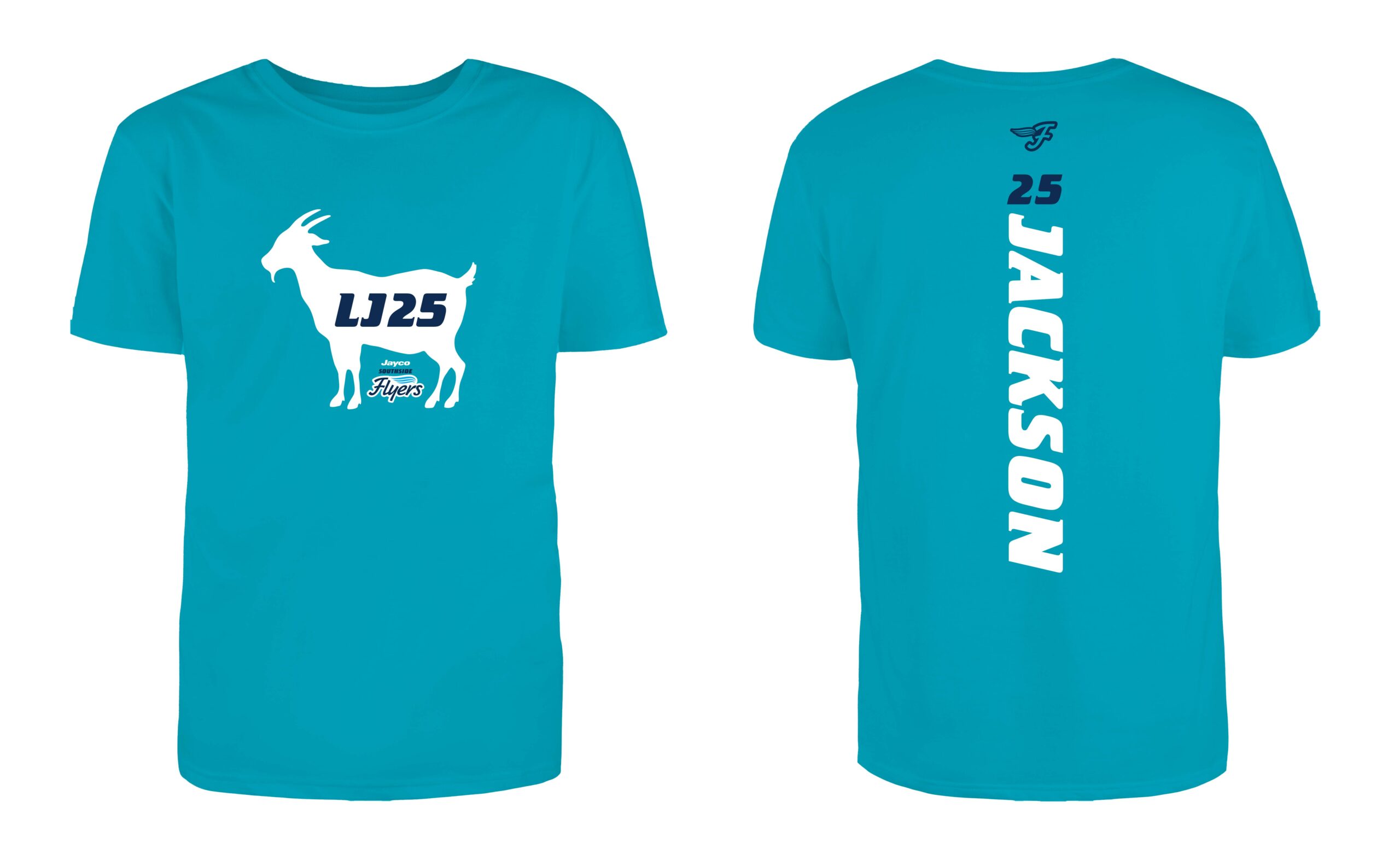 Don't miss the Flyers season opening game this Saturday night at the State Basketball Centre, tip-off at 7:00pm.
Remember all tickets must be pre-purchased online for all Flyers home games this season.
For the best seats at all nine home games at the State Basketball Centre become a Member and join the Flyers Family.