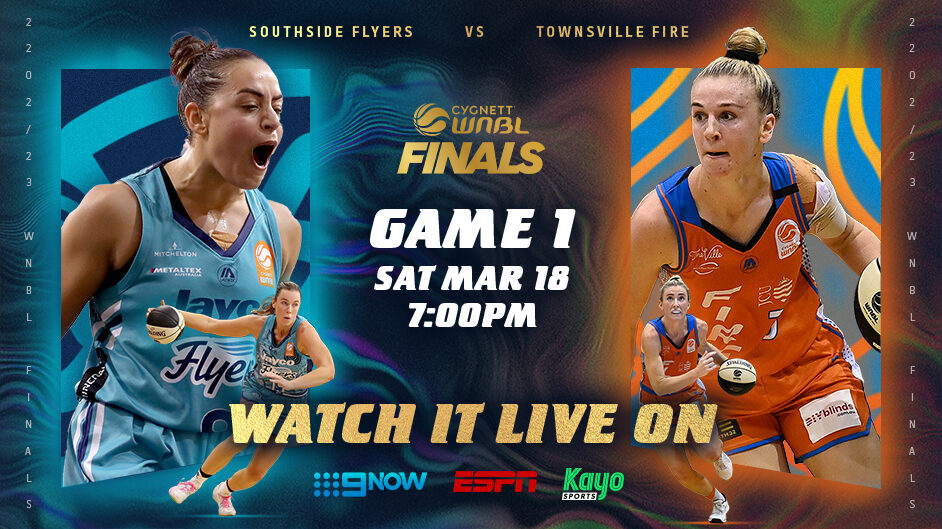 March 17, 2023 | Southside Flyers news
Flyers ready to Fly in Townsville
It has been a big couple of weeks for the Flyers, highlighted by the events of the last seven days.
After a disappointing semi-final last Saturday night, the team re-grouped and won the semi-final series with a thrilling one-point victory over the Boomers on Wednesday night. The difference between a win and a loss was the end of the season or a trip to Townsville for Game One of the Grand Final Series.
At around 9:30 on Wednesday night, it was decided, and the players and staff got prepared for a flight to Townsville on Thursday morning.
"We were very keen to be on that plane on Thursday morning, it is Grand Final time and we wanted to be in it. Getting to Townsville on Thursday has given us a couple of days to prepare and having been in a regular routine with games in recent weeks, we believe it is great to be going into the Grand Final Series with a similar routine."
"The players have recovered well from Wednesday night and are keen to keep playing, they are certainly not looking for a break, they want to maintain the momentum," Cheryl added.
Importantly for the Flyers, Kayla Thornton has overcome a minor ankle injury, which restricted her minutes on Wednesday night, and is ready to go for Game One on Saturday night.
Game One of the Grand Final Series against Townsville Fire will be played in Townsville on Saturday March 18 at 8pm Victorian time (7pm local time) and will be live on ESPN, 9Now and Kayo.
Game Two of the Best of Three Series will be in Melbourne at the State Basketball Centre on Wednesday March 22. This will be the final WNBL game in Melbourne this season and with tip-off at a family friendly 6:30pm, a big crowd is expected to cheer on the Victorian team.
Tickets for Game Two are now on sale. It may be history; it may be the Championship Decider. Don't miss your chance to be part of the action, tickets are just $5 for children and $25 for adults.
Click Here to purchase your tickets.
Flyers vs. Fire
WNBL Grand Final
Wednesday March 22
State Basketball Centre
Tip Off 6:30pm