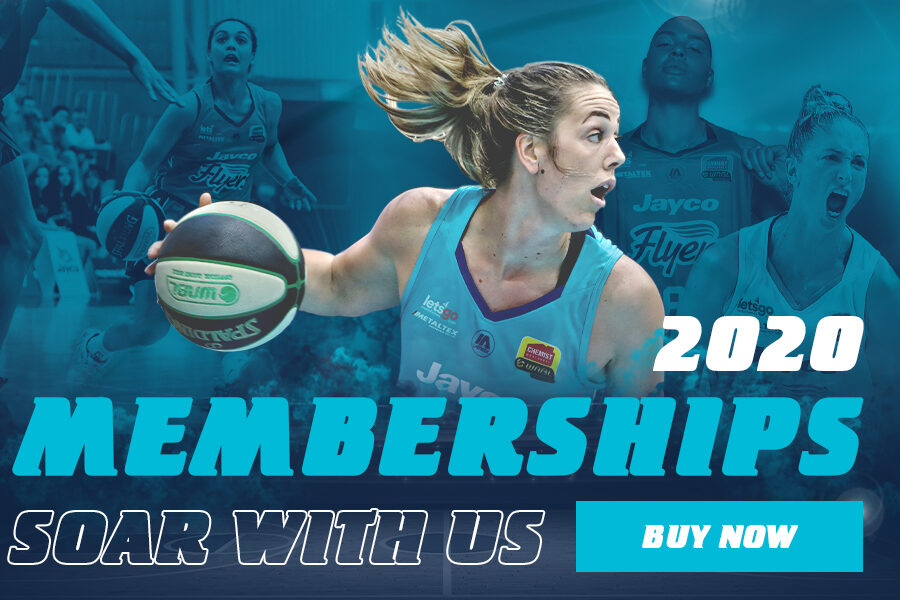 October 20, 2020 | Southside Flyers news
Get 'Up Close and Personal" with the Southside Flyers in 2020 with a special Membership, providing you with exclusive access to the players and coaches during the WNBL season to be played in North Queensland.
While there will be no home games at Dandenong Stadium in the 2020 WNBL season, you can still be part of the Southside Flyers team and enjoy great benefits with some very special membership packages as the team strives to go one better than last season.
SUPPORT YOUR FLYERS FROM HOME – PURCHASE YOUR 2020 MEMBERSHIPS HERE
Captain Jenna O'Hea said while the team will miss the home crowd, the team was determined to stay in contact with supporters while in North Queensland.
"We will miss playing in front of our fans, but we will ensure they stay involved as they are such an important part of the Flyers family. We will keep everyone up to date with what is happening and look forward to receiving plenty of online support," Jenna said at training this week.
Members will have access to regular emails from Jenna and senior coach Cheryl Chambers as well as exclusive online content and Members only Facebook live events. For young supporters the special Cambage Club membership will provide great benefits, including a special birthday email from Liz.
In addition to being a part of the Flyers family and getting 'Up Close and Personal" with the team, there are some fantastic additional benefit, including a special Kayo subscription offer to watch/stream the WNBL and an exclusive 20% discount off all And1 products, including official Flyers supporter merchandise for 2020.
Join the Flyers team in 2020 and enjoy some great benefits and give the team a boost as they strive to go one better.
Click Here for Flyers Memberships and more information.