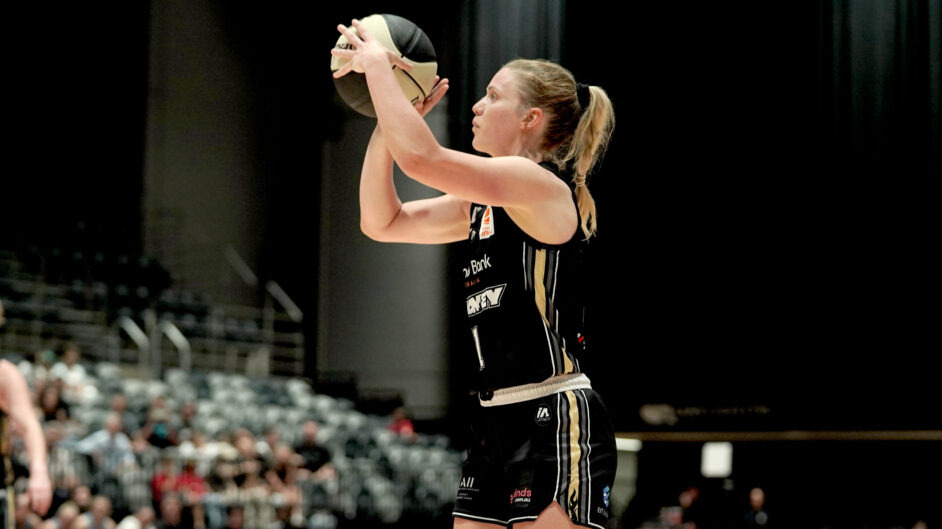 January 6, 2023 | Sydney Flames news
Once Maddy Allen wraps up her maiden season with the Sydney Flames, she will return to Queensland after re-signing with Southern Districts for the 2023 NBL1 North season.
Allen explained her decision to pen a deal with the Spartans, who she's spent the past three seasons with, was an easy one.
"I've had three great seasons at Spartans and really enjoy being part of a program that's competitive, professional and always has an expectation for winning," Allen said.
CLICK HERE TO GET YOUR FLAMES MEMBERSHIP
"I'm excited to play for George Robinson in his first season as an NBL1 head coach and look forward to seeing how he can take the program to new heights."
Adding to that is the club's sense of 'unfinished business' with how their 2022 campaign ended.
"As a team, we underachieved last season and this season we'll be coming in with a new squad and coach so I think we'll be looking to continue to be a powerhouse in the women's league and hopefully we can get ourselves back in contention to win the state and national championships," she said.
"The goal for any team is always a championship – the exciting thing about the NBL1 competition now is that you're vying for state and national championships. 
"We'll be aiming to play at a high level each week so that we're in a great position come finals time."
CALLING ALL COACHES 📣

You're invited to the inner sanctum of the Hoops Capital club. Coaches will be provided access to various assets that will be relevant at all levels of coaching from the Sydney Kings and Sydney Flames.

For more information: https://t.co/xGltp4WzRu pic.twitter.com/p934lXROQL

— Sydney Flames (@TheSydneyFlames) January 5, 2023
The 28-year-old will be in the best position to help her club achieve that, after her solid first season under coach Shane Heal and his Hoops Capital team.
"Being around the Flames playing group and coaching staff has helped me improve a lot, so I'm just hoping to build on the habits and skills I've developed here and bring some more professional experience to the Spartans playing group," the guard said.
"I just want to make my teammates great and help us get wins on the board, which will help us on our quest for silverware."
Allen and her Flames take on Perth on Saturday night from 9.30pm AEDT – which will be broadcast on 9Now.