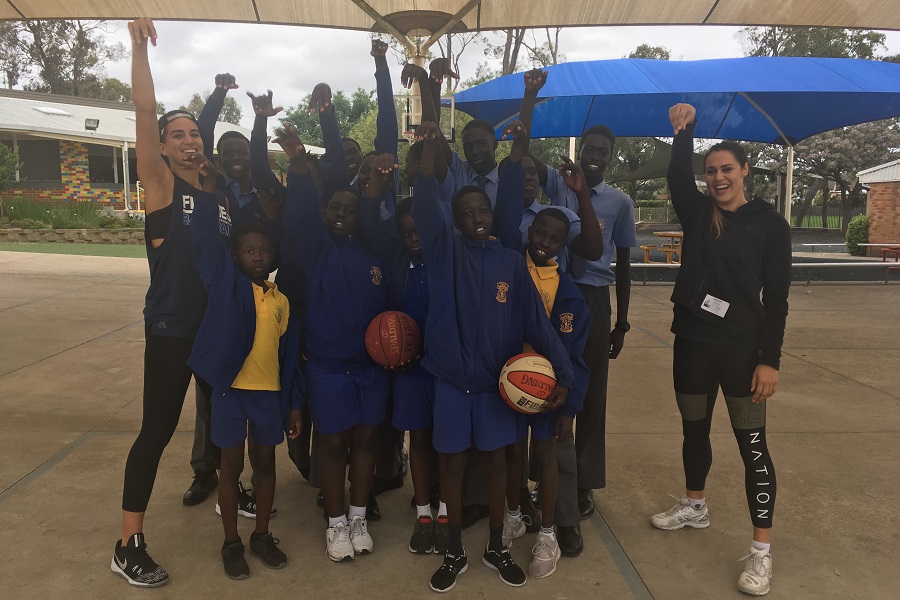 October 26, 2018 | Sydney Flames news
Alex Wilson and Amanda 'AJ' Johnson ventured out to Western Sydney this week to visit some keen basketballers at St Bernadette's primary school in Lalor Park.
The visit began with an on-court clinic with seven 10-12 year olds and eight 15-16 year old high school mentors.
This was followed by a Q&A with the kids who asked the visiting players a number of questions, including how they first got into basketball and their experience in the Flames program.
After the Q&A, Ally and AJ led the enthusiastic students in some skills, drills and games back on court.
The school counsellor reflected on the visit saying many of the students have now expressed a desire to play basketball together.
This will come to fruition as part of a mentoring program to inspire students to take up sport.
"The boys were super excited and had the best time," she said.
"AJ and Alex were fantastic ambassadors for the Flames and definitely planted seeds for a new fan base in Western Sydney."
The students were given hats and water bottles as the girls left, which the counsellor says the boys "proudly wore."
A special thanks to the school for having us.
Be sure to tune into Fox Sports and SBS this Saturday at 3pm (AEDT) as Ally, AJ and the Flames take on the Townsville Fire in Townsville!