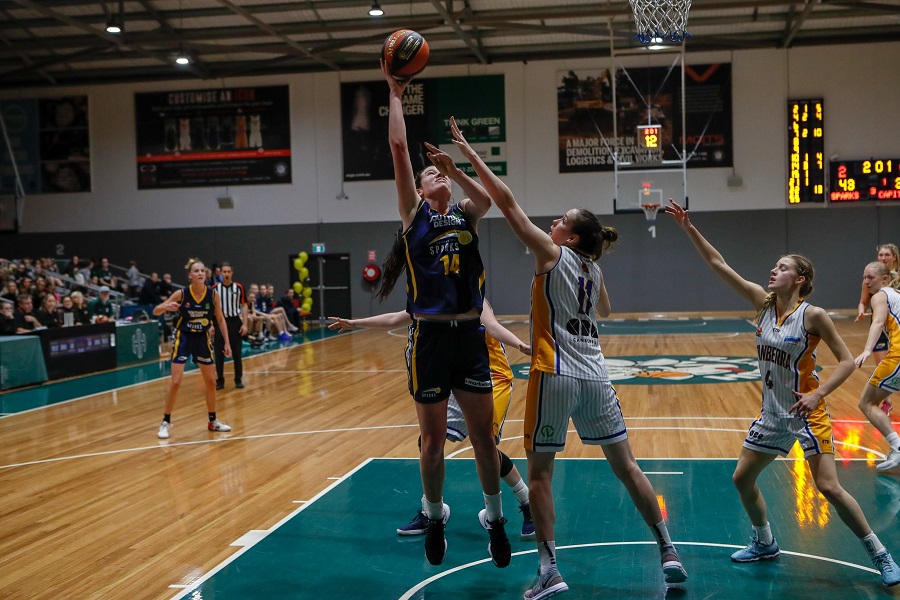 July 17, 2018 | Sydney Flames news
It was an enormous round for Flames players in SEABL at the weekend with wins across all teams.
Britt Smart, with Hobart, played a double-header, first defeating Ballarat, 71-62. She finished with 23 points, 5 rebounds and 7 assists.
Against Dandenong, she contributed 13 points, 7 rebounds and 8 assists in their 89-73 win.
Launceston, with Alex Wilson, won 83-72 over Diamond Valley. Ally finished with 25 points, 8 rebounds and 7 assists.
The Southern Design Sydney Uni Sparks defeated the Frankston Blues, 77-75. Shanae Greaves contributed 16 points and 7 rebounds, and Lara McSpadden contributed 9 points and 12 rebounds.
In the NSW Waratah League, Norths beat Hornsby, 77-70. Sarah Graham contributed 18 points and 4 steals for Hornsby.
Up north in QBL, Amanda 'AJ' Johnson contributed to Ipswich defeating the Gold Coast Rollers with a double-double. She contributed 22 points and 10 rebounds in the Force's 90-48 win.
Follow the Brydens Sydney Uni Flames on Twitter, Instagram and Facebook for regular player updates.