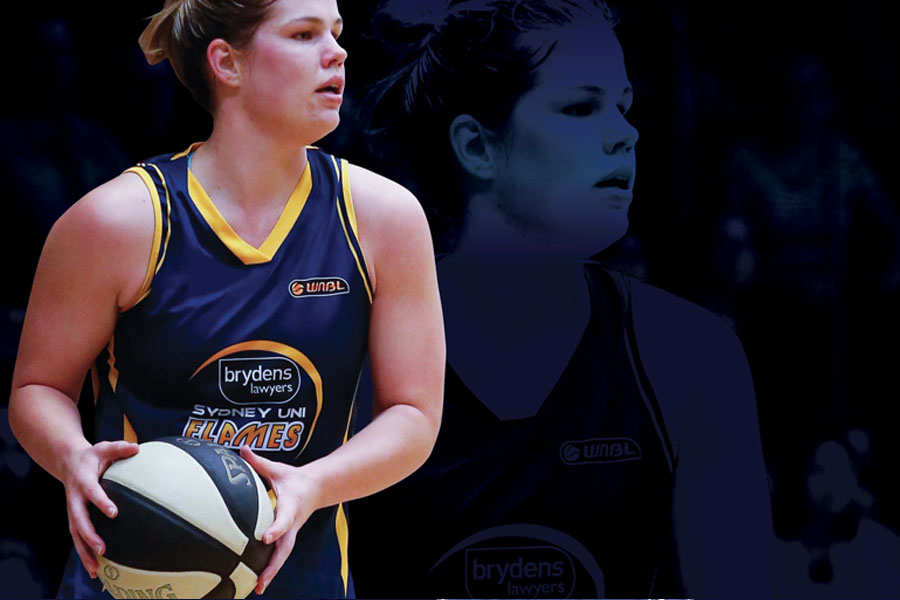 August 6, 2020 | Sydney Flames news
The Brydens Sydney Uni Flames are excited to welcome back another familiar face with NSW local Carly Boag primed to make her return to Sydney for the 2020-21 WNBL season.
A member of the Club's 2016-17 Championship winning side, Boag spent three consecutive years playing in Sydney before taking a short break from the WNBL to play for Espoo Basket Team (EBT) last season in Finland.
At 188cm, the talented forward is looking forward to suiting up for her home team again.
"I'm really looking forward to coming back to the Flames this season" Boag shared.
"After speaking to Katrina and hearing her plans for the season and the type of culture she is trying to build, I think it will be a really good fit for me to develop my game".
Following a decorated college career at NCAA Division II team Minot State, Boag was named an All-American in two of her four seasons and finished her career as the team's all-time leading scorer.
In 2014-15 she moved to France to begin her pro career with Leon Tregor Basket 29, before returning home to Australia to join the Flames in 2015-16.
She played a pivotal role off the bench throughout her first few seasons with the Flames, and although known more for work inside the paint she has developed a solid outside shot making her both a reliable rebounder and scorer.
Flames Head Coach Katrina Hibbert was looking forward to welcoming Boag back to Sydney.
"Carly is an exciting local talent who returns to us after a stint in Europe where she has been continuing to develop her game, and also gained some great life experiences" Hibbert said.
"She provides us with a strong presence in our front court, with a great ability to be tough on the boards, finish well around the rim, and be a strong, physical defender".
"It will be great to see how she adjusts back to the WNBL after some time away from the league" Hibbert shared.
Boag's signing takes the Flames roster count to nine ahead of the 2020-21 WNBL season set to tip-off on November 20.
She joins Natalie Burton, Shanae Greaves, Kiera Rowe, Funda Nakkasoglu, Alison Schwagmeyer, Lauren Mansfield, Anneli Maley and Lauren Scherf as contracted players with more player announcements to be announced over the coming weeks.